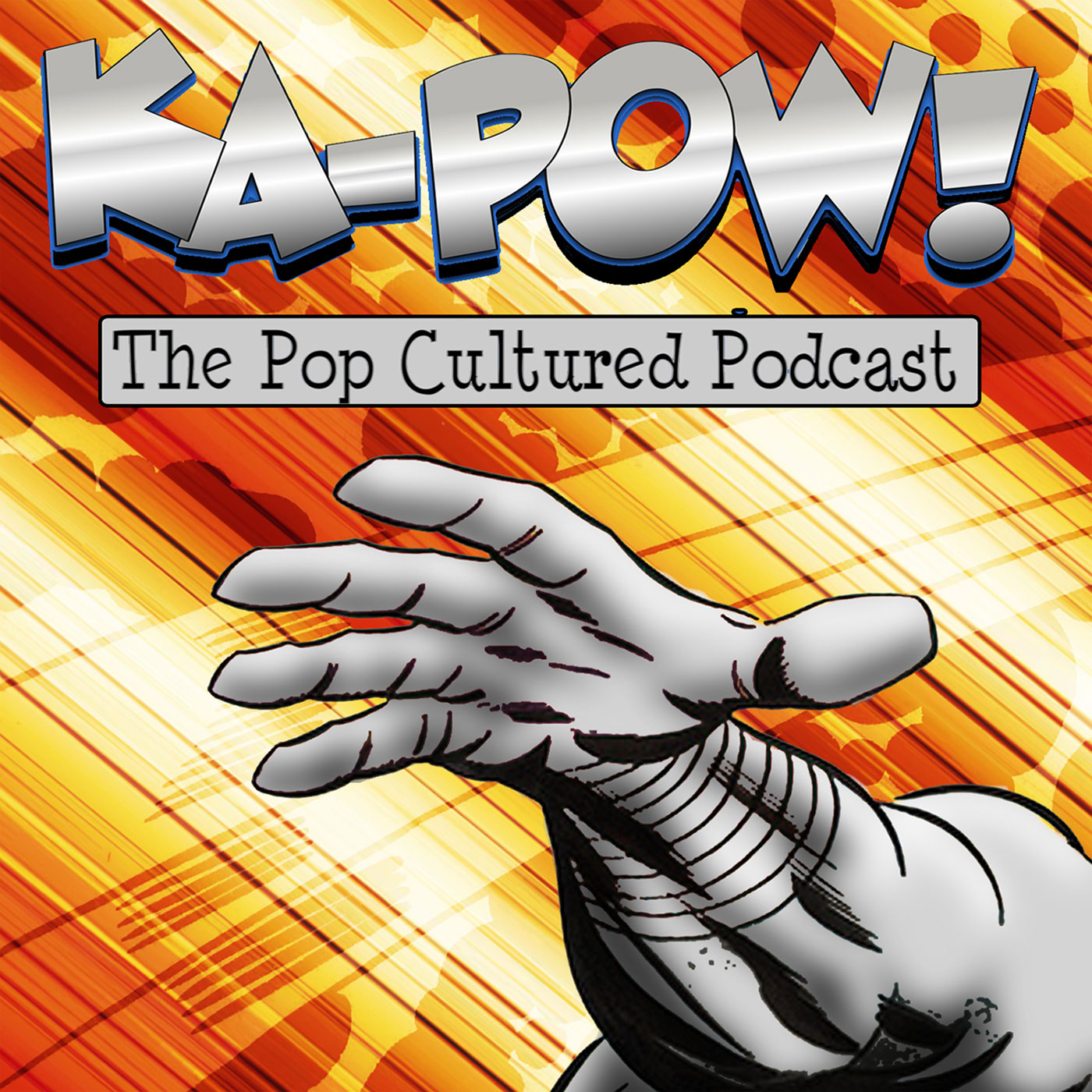 Recorded mere hours before the launch of Disney+, we had a bevy of odds and ends to squeeze in before the latest streaming service began monopolizing all of our time.  So listen in as Ka-Pow the Pop Cultured Podcast recounts some Halloween fun, samples shows both new and old, speculates about Star Wars for the umpteenth time and refuses to feel guilty over enjoying trashy TV.  We're your dentist's band's drummer's favorite podcast!
Length - 01:05:24
Language - PG-13.  (Contains mild adult language.)
-
0:10:38 - MOVIE NEWS

Checking out some unconventional holiday horror films, the D&D documentary "Eye of the Beholder: The Art of Dungeons & Dragons" and another "Rise of Skywalker" trailer has us in a Star Wars mood.
-
0:28:32 - CROSSING THE STREAMS

The fourth season of "She-Ra and the Princesses of Power" continues a strong story, twice the Paul Rudds in Netflix's "Living with Yourself," award darling "The Marvelous Mrs. Maisel," Amazon anthology "Modern Love" and the "Office Ladies" podcast reignites our love of all things "The Office."
-
0:47:39 - TV RECAPS & REVIEWS

The final season of "Modern Family" winds down a classic sitcom, "Lodge 49" ends as enigmatically as it began, the underrated second season of HBO's "Succession," "Silicon Valley" kicks off its last stretch of episodes and feeling no guilt over guilty pleasure "The Challenge."