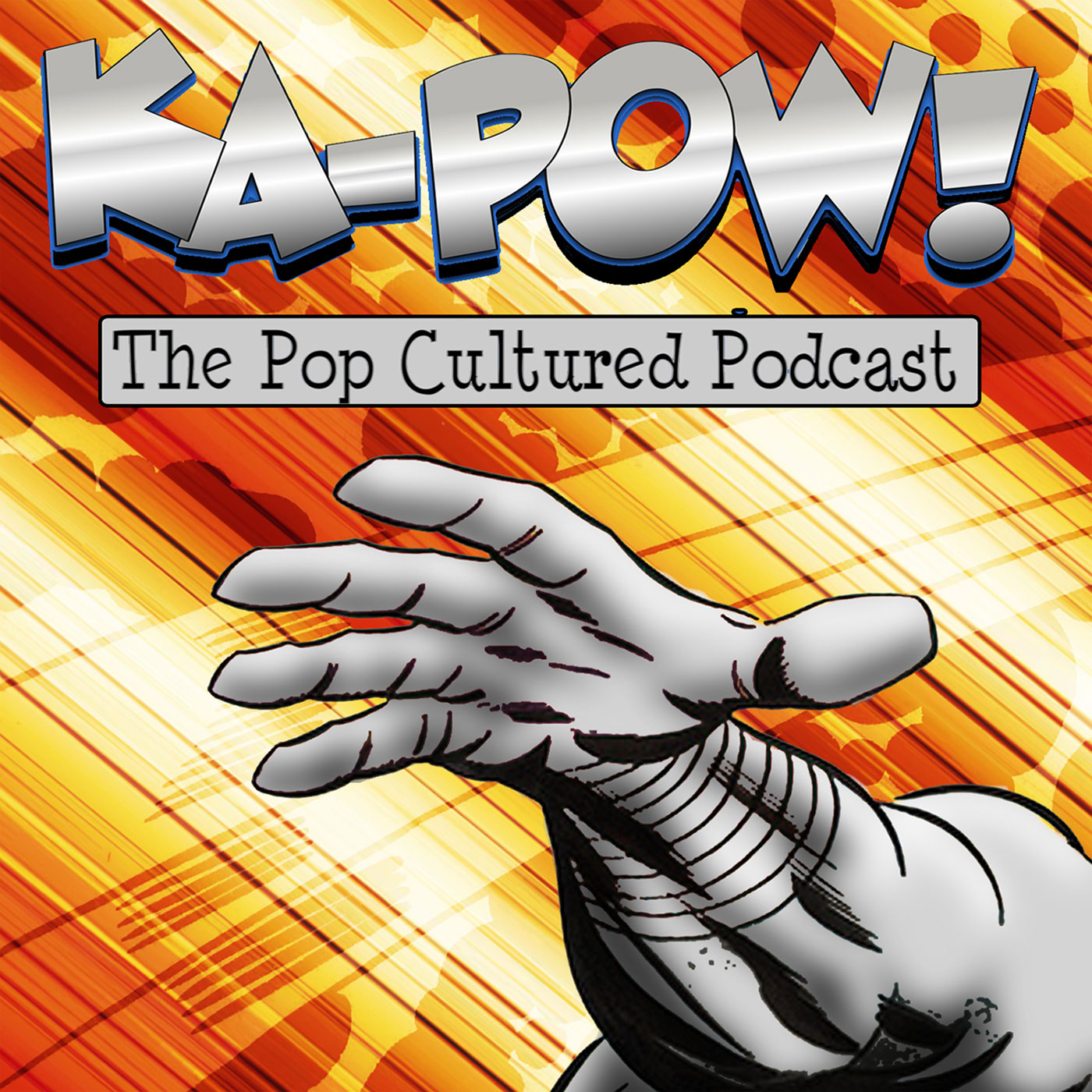 We celebrate Jordan's birthday the best way we know how: cupcakes and podcasting.  Coach Mayor Jared Lowe sticks around to help us cover a tweet from the Poobah that went insanely viral, the premiers of several promising new shows from musical comedies to dark supernatural dramas, an in-depth look at all the cameos and easter eggs of the CW's "Crisis" crossover and a One Job for one of the biggest movie stars we've ever done.  It's Ka-Pow the Pop Cultured Podcast and I'll cry if I want to!
Length - 01:38:28
Language - PG-13.  (Contains mild adult language.)
-
0:06:55 - TV RECAPS & REVIEWS

A milestone birthday on "The Goldbergs," giving the new musical "Zoey's Extraordinary Playlist" a shot, the emotional appeal of "This Is Us," an all-winners competition announced for "Survivor," rediscovering the FX comedy "Married," "Jeopardy! The Greatest of All Time" tournament makes us feel dumb, horror series "The Outsider" premiers on HBO, ABC's "Stumptown" turning into a solid drama, more live performances of Norman Lear's classic sitcoms, Kathryn Hahn in the mid-life crisis comedy "Mrs. Fletcher," a second season of "Watchmen" looking doubtful and recapping the CW's universe-spanning crossover "Crisis on Infinite Earths."
-
0:57:46 - CROSSING THE STREAMS

Diving into the third season of "The Marvelous Mrs. Maisel," the royal drama of Netflix's "The Crown," existential kid-friendly comedy with "John Mulaney & the Sack Lunch Bunch," the disturbing true crime mystery "Don't F*** With Cats," "Cheer" takes us behind the scenes with award-winning cheerleaders and rediscovering some old favorites on Disney+.
-
1:11:34 - ONE JOB

Picking a single role to define the superstar career of Will Smith.