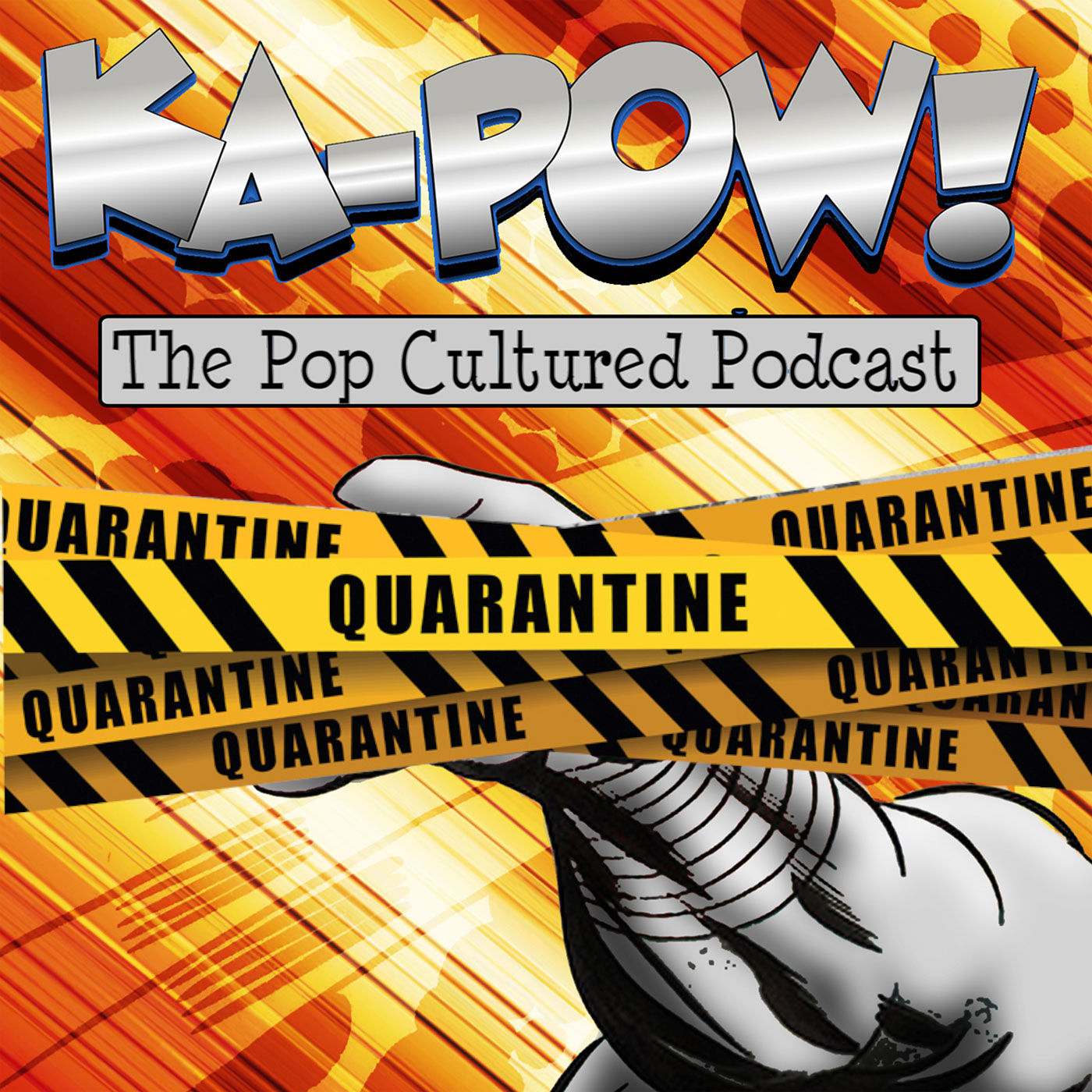 It appears to be the waning days of our current "stay at home" order, but before we get back to the daily grind, there is still plenty of worthwhile content to explore.  First, play along and pick your preferred KPP "quarantine house," then listen along as Ka-Pow the Pop Cultured Podcast scrapes up a modicum of Hollywood news, professes our love for what might be the best sitcom of the season and indulges in documentaries that hit in wildly different places on the emotional spectrum.
Length - 00:57:54
Language - PG-13.  (Contains some adult language.)
-
0:07:25 - MOVIE NEWS

"Mission: Impossible" 7 & 8 get new release dates, "Venom 2" given a perfect title, Sam Raimi finally confirms he's directing "Doctor Strange in the Multiverse of Madness," Twitter addresses "Back to the Future" plot holes, Netflix nostalgia for "The Mask of Zorro," "Portrait of a Lady on Fire" on Hulu, new HBO releases "It Chapter 2" and "Good Boys," and two contrasting documentaries with Disneynature's "Elephant" and the environmental horrors of "Planet of the Humans."

-
0:22:20 - TV RECAPS & REVIEWS

Hilarious improv from "Middleditch & Schwartz," more delicious history from "The Food That Built America," the fifth season of "Better Call Saul" leaves us hanging, "Westworld" gets renewed as the current episodes flounder, unanimous love for hip-hop comedy "Dave," "Run" premiers on HBO, the feminist docudrama "Mrs. America," catching up on Jim Carrey's "Kidding," surprised by a brand new "Parks and Recreation," Lin Manuel Miranda makes up a tune for "Conan," an all-time performance on "Survivor" and getting sucked into Michael Jordan's life story with "The Last Dance."