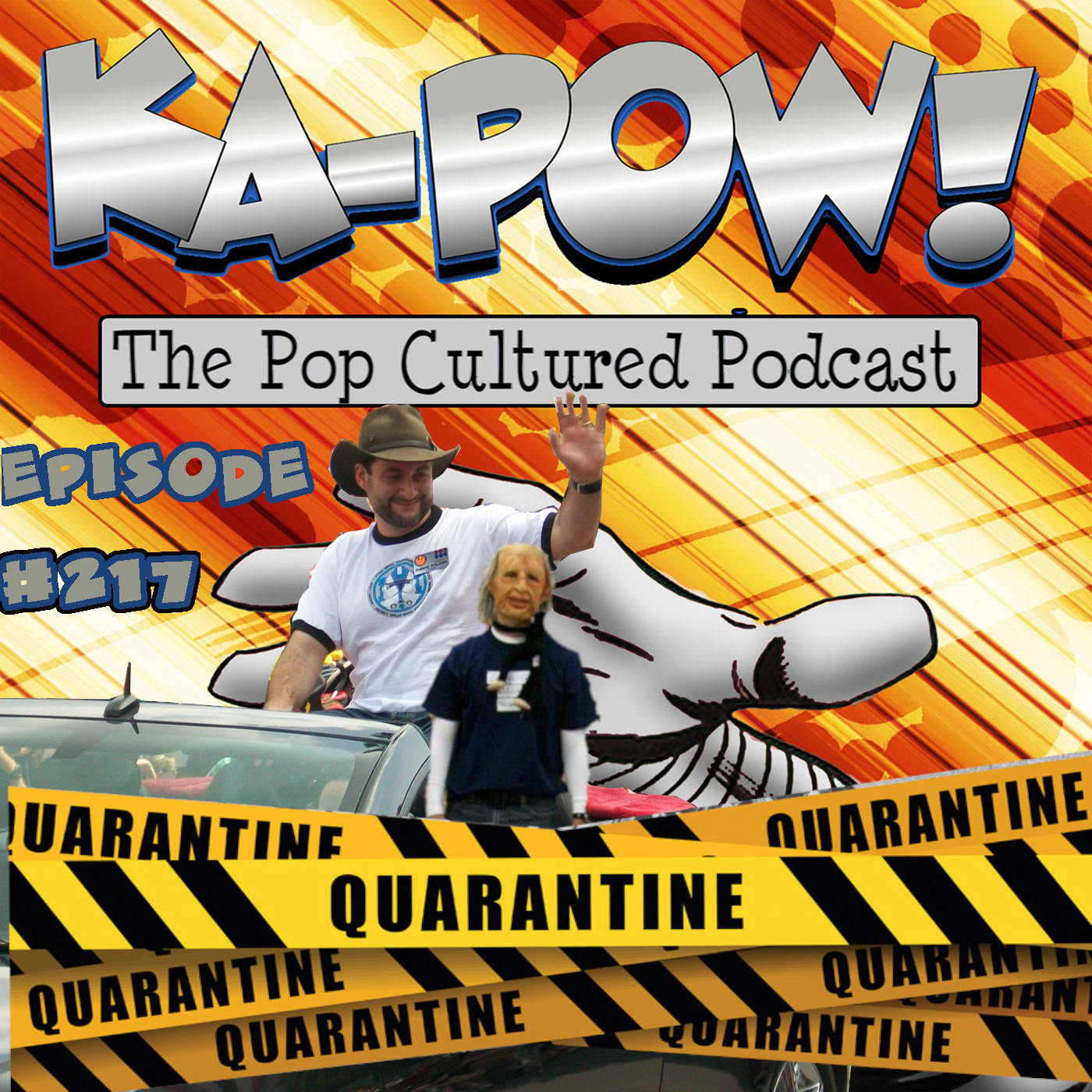 We approach the end of our quarantine by welcoming a new Patron, mourning canceled summer travel plans, admiring some original art and pondering what the next year's worth of pop culture could conceivably look like, then push our bandwidths to the limit by streaming as many movies, shows and documentaries as our screens will hold.  If you are as stir crazy as us, let Ka-Pow the Pop Cultured Podcast help pass the time!
Length - 01:22:43
Language - PG-13.  (Contains some adult language.)
-
0:14:15 - CROSSING THE STREAMS

Overdosing on Star Wars Day content thanks to Disney+, Temuera Morrison coming to "The Mandalorian," touching look at major movie artifacts in "Prop Culture," NatGeo's "Secrets of the Zoo," more thoughts about Pixar's "Onward," a new life for "Community" on Netflix, revisiting Pawnee with the "Parks and Recreation" reunion, mourning a "Doctor Who" cast member with "Farewell, Sarah Jane," new episodes of "Harley Quinn" arrive, catching up on the single season of "Swamp Thing," Jerry Seinfeld's comedy special "23 Hours to Kill," sci-fi laughs from Amazon Prime's "Upload," the beauty queen comedy "Dumplin'," catching the feels with Ricky Gervais and "After Life," getting deeper into "Mrs. America" and HBO serves up the excellent original film "Bad Education."