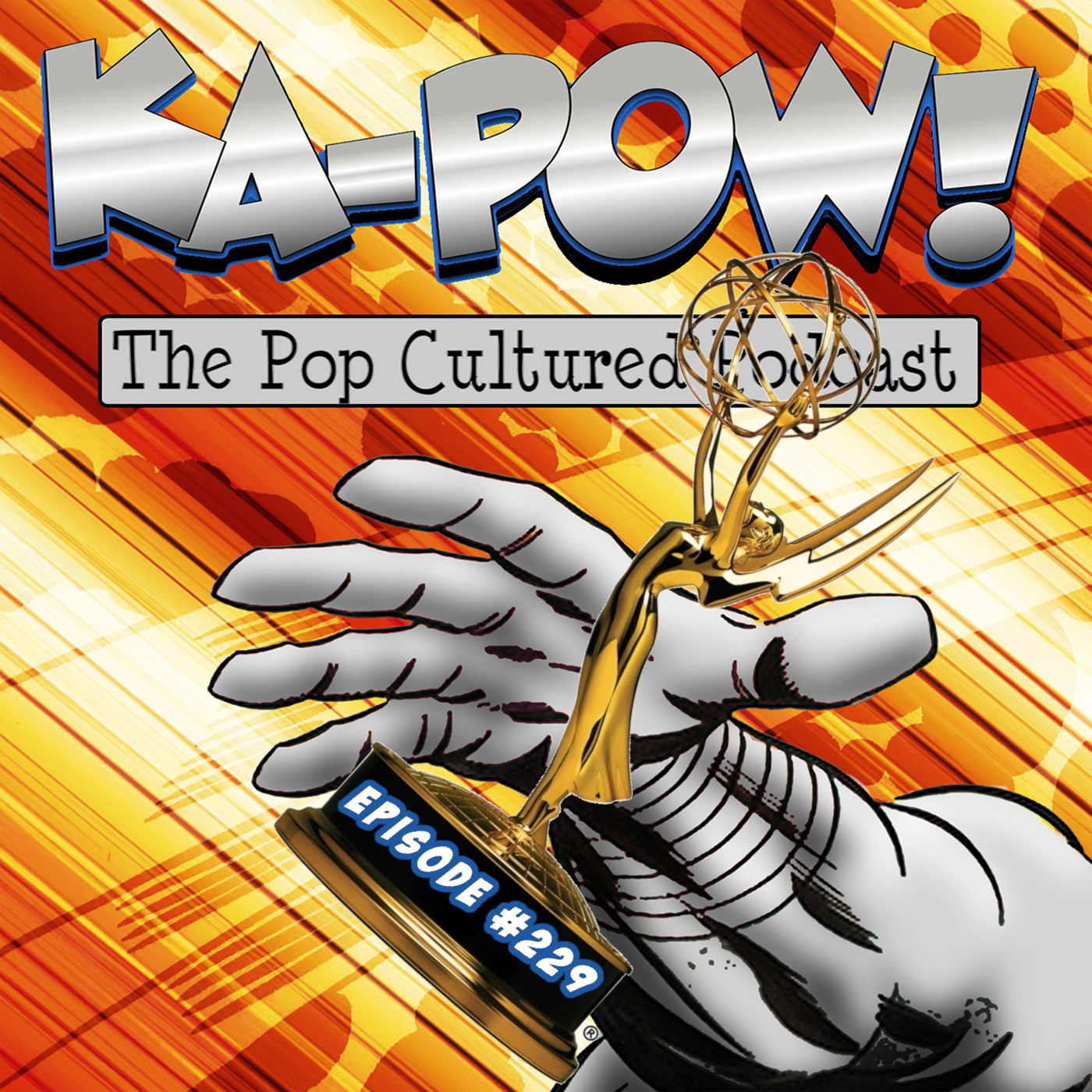 Find out why "The Mandalorian" is not special and our pick to win Outstanding Lead Levy as Ka-Pow the Pop Cultured Podcast breaks down this year's Emmy nominees!  Get an in-depth primer on all the major award categories before the big event, plus a TV-adjacent edition of Yeah You Know Me and a brand new segment about time travel stories.
Length - 00:59:13
Language - PG-13.  (Contains mild adult language.)
-
0:01:31 - BACK IN TIME

Our new segment reviewing fiction about time travel debuts with Alex Robinson's graphic novel about extreme measures to stop smoking, "Too Cool to Be Forgotten."
-
0:06:45 - YEAH YOU KNOW ME

Trying to decide which television family most reminds us of our own.
-
0:16:20 - TV RECAPS & REVIEWS

Going over the list of this year's Emmy nominations and pondering which shows are most worthy of a statue and who got snubbed cough-cough-Rhea Seehorn-cough.