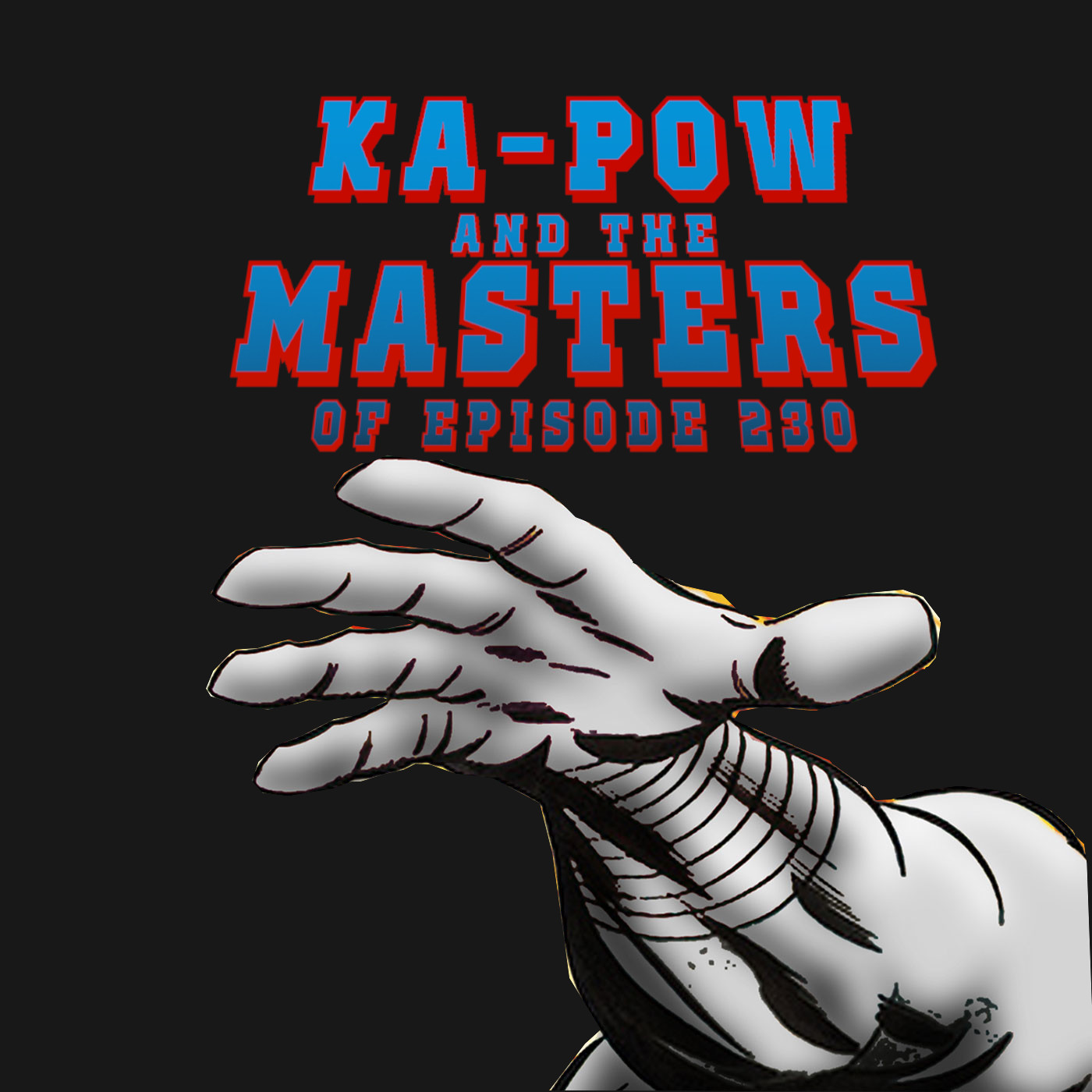 Welcome back for another all-new episode of Ka-Pow the Pop Cultured Podcast!  This time around, we have anecdotes about introducing our kids to a comedy classic, getting to share our knowledge with new faces at the comic shop, hearing the siren song of our favorite vintage toys and all the other ways we're trying our best to make lemonade out of 2020's pile of lemons.
Length - 01:07:47
Language - PG-13.  (Contains mild adult language.)
-
0:01:40 - TV RECAPS & REVIEWS

Hard-boiled "Perry Mason" reboot debuts on HBO, the true-crime documentary "I'll Be Gone in the Dark," a version of "Big Brother All-Stars" for the COVID-19 era, "Stargirl" nears the climax of its exciting first season, a playful Twitter feud between "Doom Patrol" and "The Umbrella Academy," seeing "Ghostbusters" on the big screen and specials about comic book icons Todd McFarlane and Alex Ross.
-
0:28:24 - ANIMATION NEWS

Kevin Smith's "Masters of the Universe: Revelation" completes recording sessions, the "He-Man and the Masters of the Multiverse" comic book mini-series and retro vibes from a new toy line.
-
0:44:50 - COMIC BOOK NEWS

A lack of news and excitement with no San Diego Comic Con, Free Comic Book Summer adds variety to local shops, a "Rorschach" mini-series to expand the "Watchmen" universe, "The Joker War" shakes up the Batman titles, adventures with DC's new distributors and two customer interactions worth remembering.