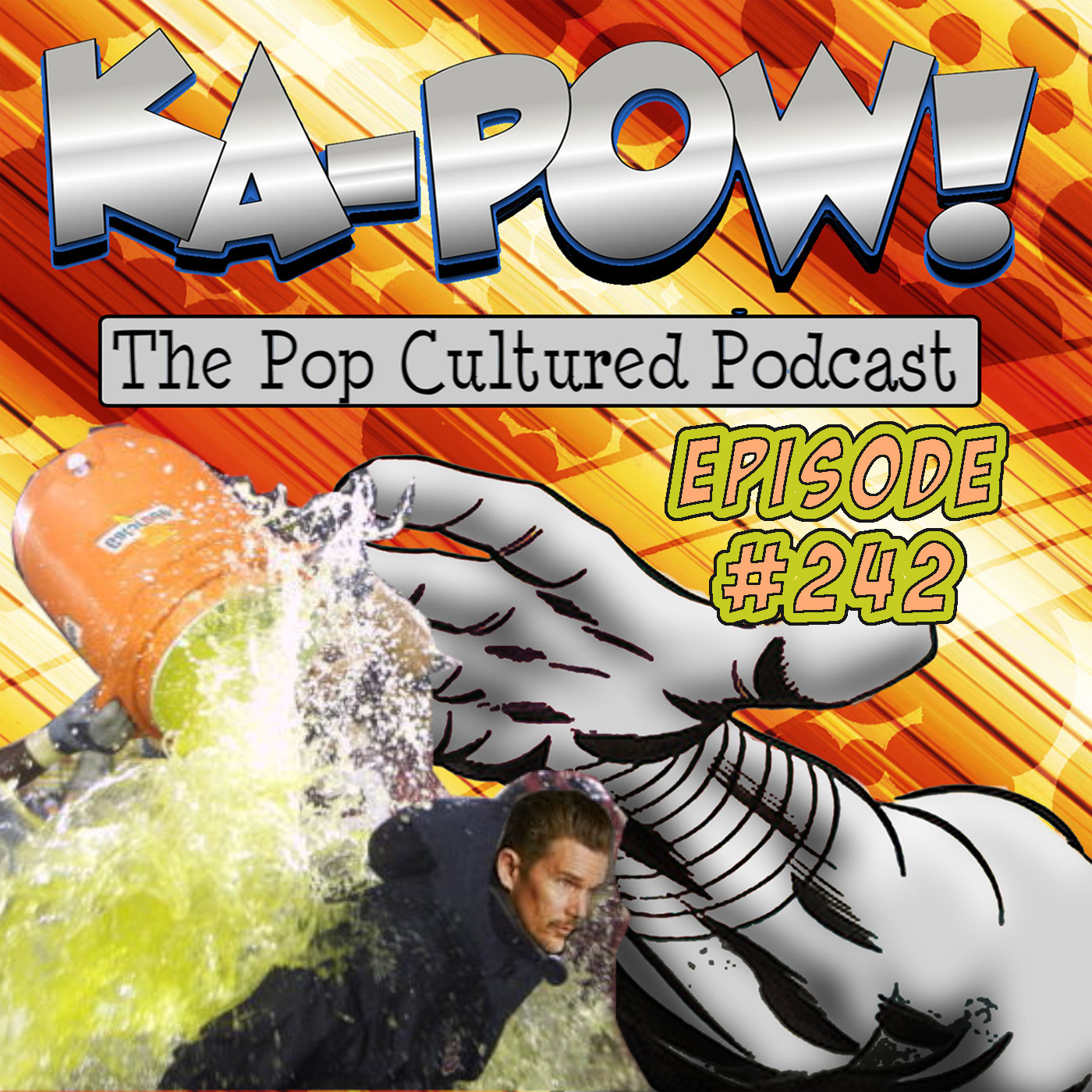 Happy Halloween!  In this episode of Ka-Pow the Pop Cultured Podcast, we learn which movie scientists have proven to be the scariest of all time instead of curing covid, catch up with our favorite Kazakhstani journalist, realize we don't know much about Ethan Hawke, relive history with both a popular manga title and a Best Picture contender and much more.
Length - 01:21:16
Language - PG-13.  (Contains mild adult language.)
-
0:12:06 - THE TIME WARP

Sampling the source material adapted into Tom Cruise's "Edge of Tomorrow" with the manga "All You Need Is Kill."
-
0:15:01 - ONE JOB

Trying to figure out whether anyone involved has a strong opinion about Ethan Hawke one way or the other.
-
0:37:10 - MOVIE NEWS

"The Science of Scare" tries to mathematically prove the most frightening horror film of all time, Carla Gugino's narration entices us to watch "The Haunting of Bly Manor," Sacha Baron Cohen returns after 14 years for "Borat Subsequent Moviefilm," disturbing true crime tale "American Murder: The Family Next Door," timely Aaron Sorkin period piece "The Trial of the Chicago 7," Netflix's "The Babysitter: Killer Queen" is a fun schlocky sequel, "Terminator: Dark Fate" arrives on Prime and the 2020 documentary "Feels Good Man" traces the evolution of an infamous meme from indie cartoon to hate symbol.