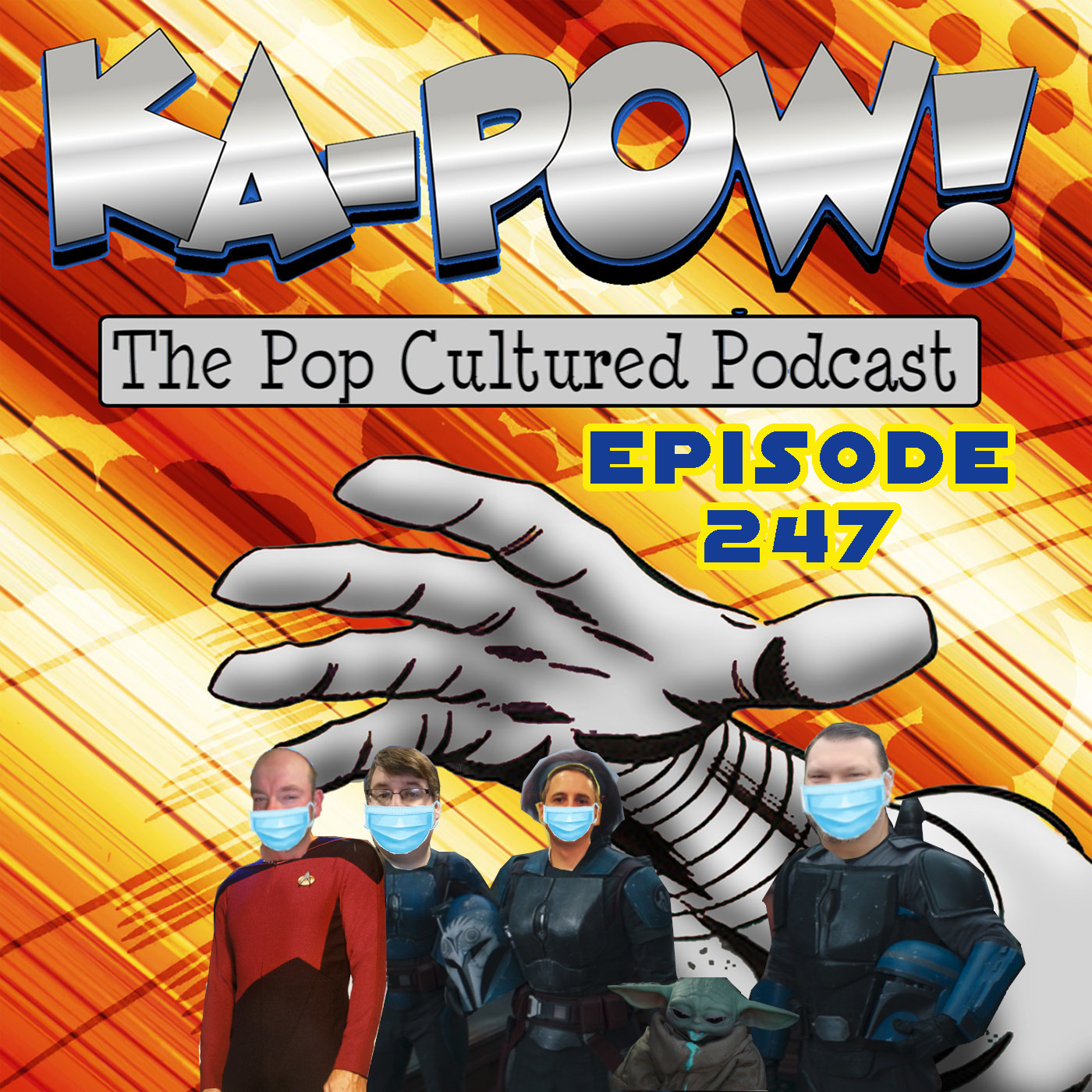 Ka-Pow the Pop Cultured Podcast condenses all our Star Wars chatter into a single episode this time around, breaking down the latest two episodes of "The Mandalorian" and how it ties in to previously established canon, then celebrating Life Day with a new animated holiday classic!
Length - 00:47:34
Language - PG-13.  (Contains mild adult language.)
-
0:05:10 - STAR WARS

First, we connect the dots of Mandalorian history with episodes 3 & 4 of the second season, "The Heiress" and "The Siege," introducing "Clone Wars" veteran Bo-Katan and an Imperial base full of new mysteries.  Then, it's a new Life Day tradition with the "LEGO Star Wars Holiday Special" and a lawsuit against Disney by author Alan Dean Foster.