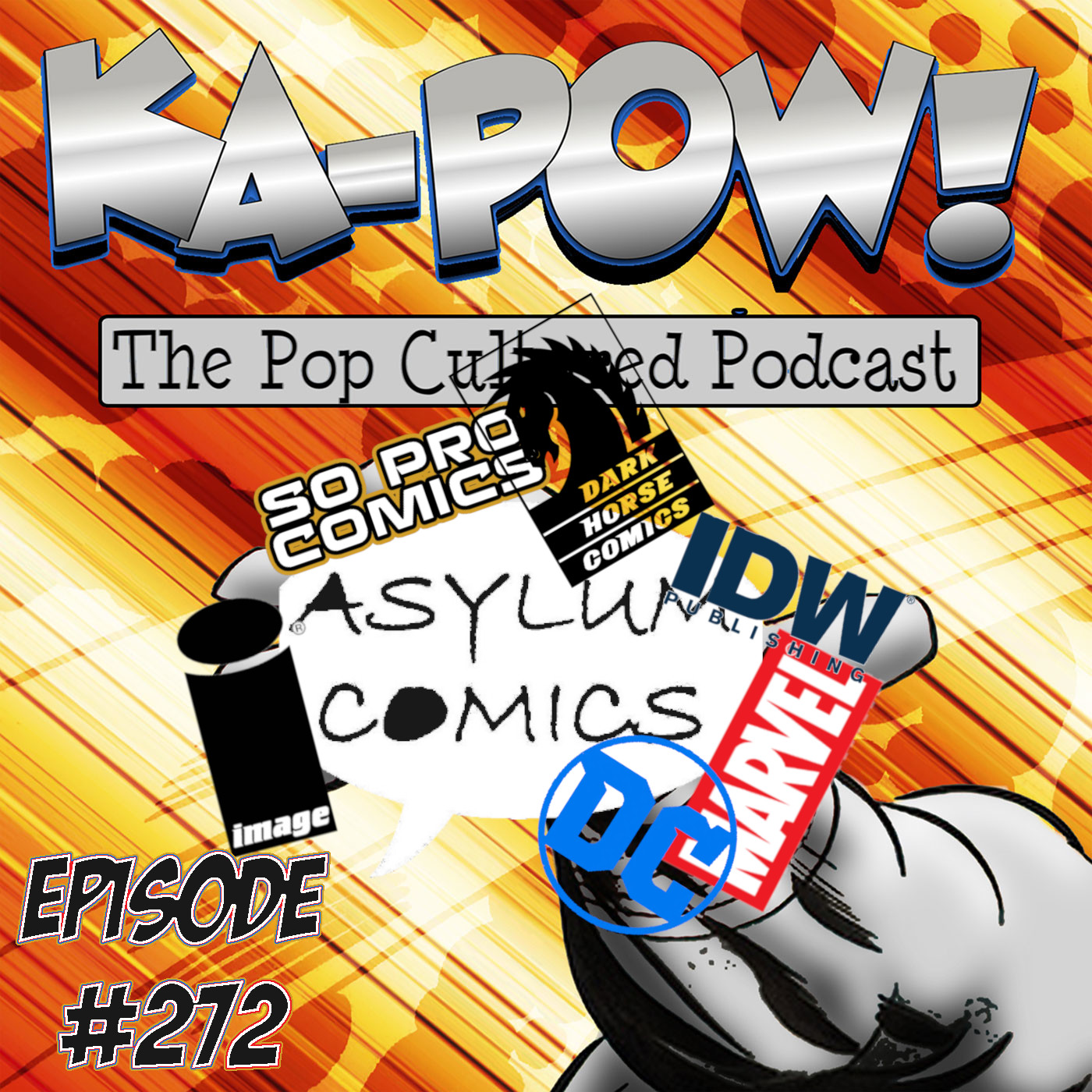 The comic book industry is a tumultuous place, constantly changing and evolving.  Luckily, you have Ka-Pow the Pop Cultured Podcast to help explain it all, whether it's Marvel's seismic shift from their distributor of more than three decades to digital sales of "non-fungible tokens" about to change the collecting landscape as we know it.
"No, you're thinking of Ethereum, the decentralized, open-source blockchain cryptocurrency.  Easy mistake!"
Length - 01:24:16
Language - PG-13.  (Contains some adult language.)
-
0:01:55 - COMIC BOOK NEWS

Marvel rocks the industry by leaving Diamond Comic Distributors, "Infinite Frontier" lays the groundwork for the modern day DC Universe, digital sales of NFTs making artists millions, unpublished Alan Moore script auctioned for charity, "Heroes Reborn" to be Marvel's next big event, catching up on the latest releases (including the other-dimensional arrival "Solid Blood") and revisiting a classic storyline when the New X-Men were introduced in 1975's "Giant-Size X-Men" #1.