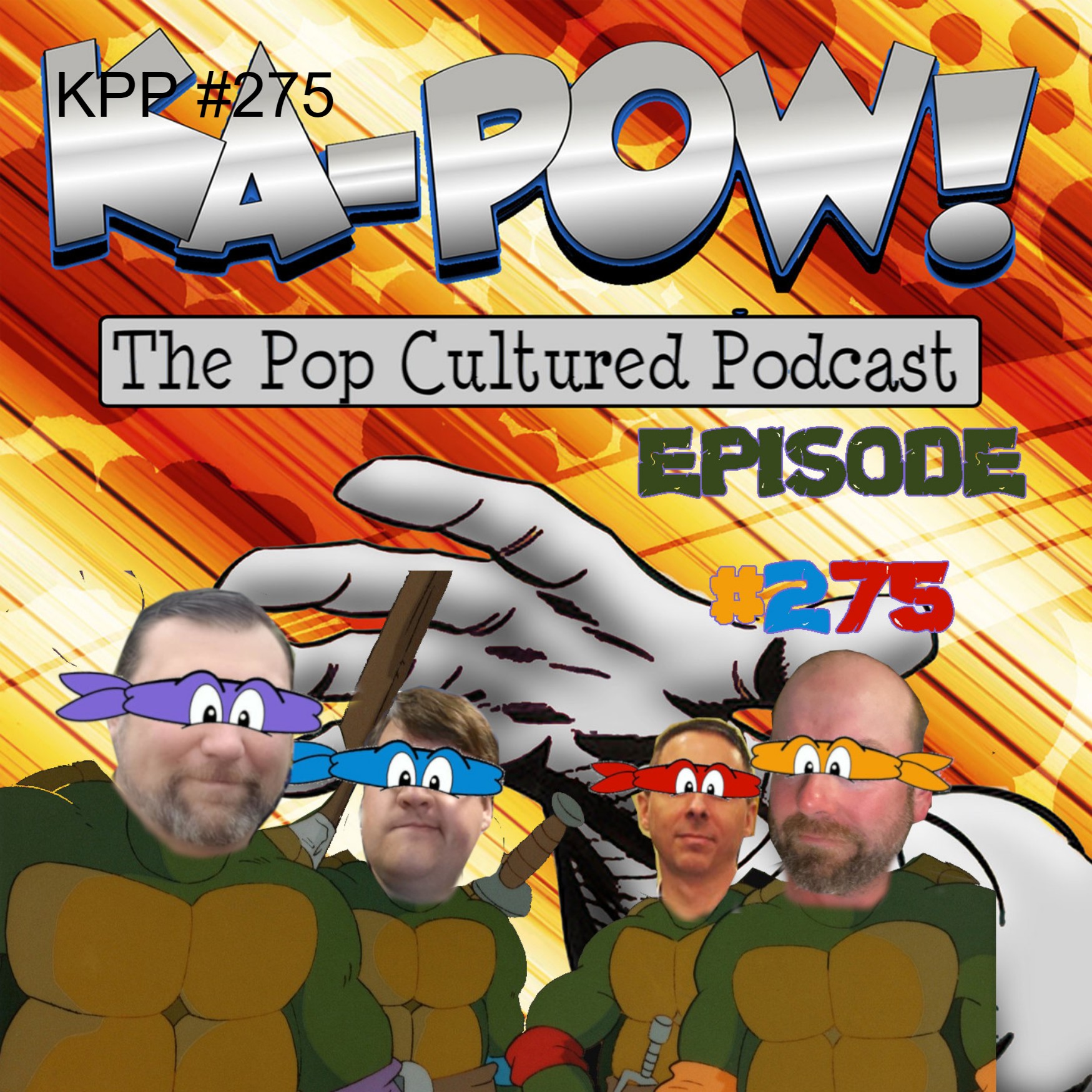 It's Ka-Pow the Pop Cultured Podcast's fifth anniversary!  And since none of us realized it, we have nothing special up our sleeves, just a review of monster mash-up "Godzilla vs. Kong," thoughts on a slew of fun-ass documentaries, Netflix losing clout in the streaming wars and more.  Cowabunga!
Length - 01:13:39
Language - PG-13.  (Contains mild adult language.)
-
0:06:02 - MOVIE NEWS

"Godzilla vs. Kong" makes the first box office splash of the year, Netflix lost 31% of U.S. market share in 2020 but makes a deal with Sony to stream their latest films and lays out funding for "Knives Out" sequels, behind-the-scenes documentary "Billie Eilish: The World's a Little Blurry" on Apple TV+, Eric Andre's prank comedy "Bad Trip" and more thoughts on the nostalgic "Kid 90."
-
0:35:54 - TV RECAPS & REVIEWS

"Allen v. Farrow" documents history of abuse from a Hollywood icon, "Q: Into the Storm" explores how internet culture influenced a powerful political conspiracy, dark relationship comedy "Made for Love," discovering early prestige drama "The Shield" and the series finale of "Superstore" wraps up the workplace sitcom in satisfying fashion.