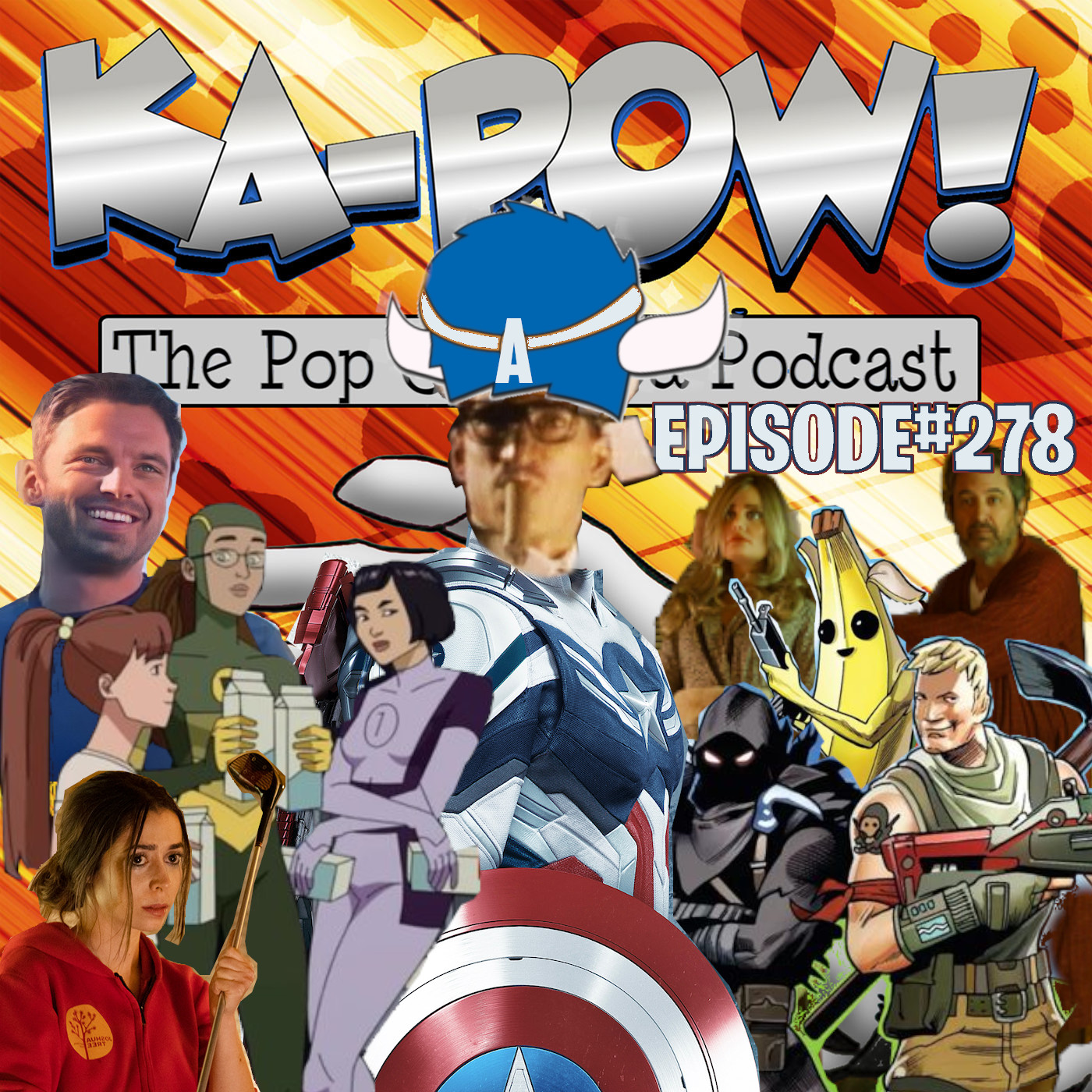 All right, stop what you're doing, because Ka-Pow the Pop Cultured Podcast is about to ruin the image and the style that you're used to.  (R.I.P. Shock G aka Humpty Hump)  The main focus this time is on the powerful conclusion to "The Falcon and the Winter Soldier," but we also have our first gaming segment in a while, the premiers of two new HBO dramas and more.  The beats are funky and the oatmeal's lumpy, so let your stereo's pump KPP!
Length - 01:28:00
Language - PG-13.  (Contains mild adult language.)
-
0:04:46 - GAMING

"Before Your Eyes" is an innovative game played entirely by blinking, the "Mortal Kombat" adaptation arrives on HBO Max and demand is sky high for DC's "Batman / Fortnite: Zero Point" comic.
-
0:30:15 - TV RECAPS & REVIEWS

Wrapping up the final episodes of Marvel's "The Falcon and the Winter Soldier," "Invincible" nears the end of its outstanding first season, spotting stars in old episodes of "The Shield," Kate Winslet crime story "Mare of Easttown" debuts, the steampunk superheros of "The Nevers" and dark comedy "Made for Love" concludes its first run of episodes.