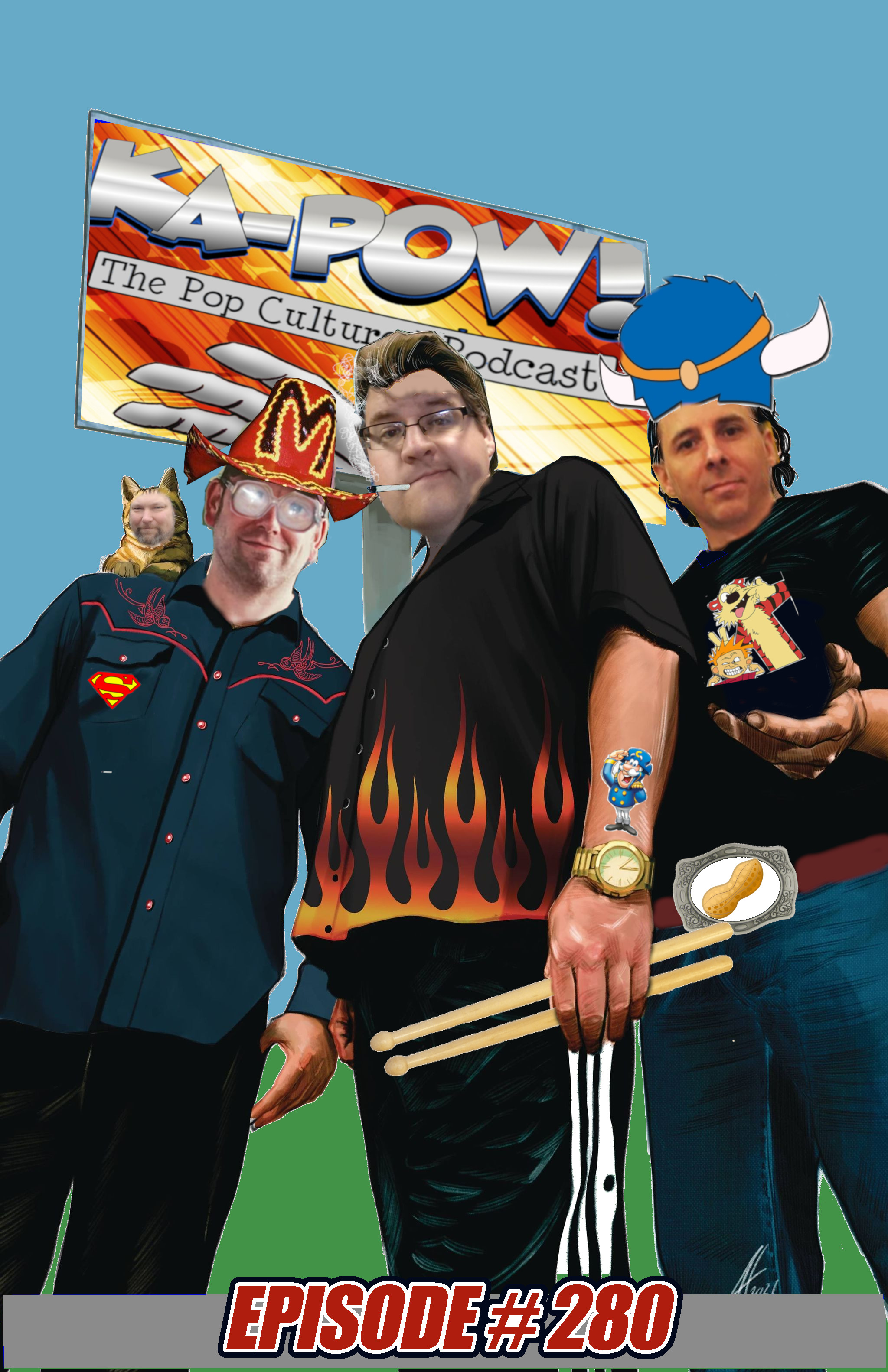 We're the tower of power, too sweet to be sour.  Ohhh yeah... snap into a brand new Ka-Pow the Pop Cultured Podcast!  The anecdotes are flyin'.  The fish is fryin'.  Our hair is cut and styled and the electric lines are down, brother.  We're talking movies here.  The silver screen, yeeeah.  So step into the podcast circle with us... if you dare!
Length - 01:12:09
Language - PG-13.  (Contains mild adult language.)
-
0:11:44 - YEAH YOU KNOW ME

We reveal some of the nicknames we've each had stick throughout the years.
-
0:23:53 - MOVIE NEWS

New details revealed by Marvel's "Phase Four" trailer, DC announces second online FanDome event, family fun found in "The Mitchells vs. the Machines," space drama "Stowaway" from Netflix, Bob Odenkirk becomes an action star for "Nobody," not much more to say about "Mortal Kombat," "The Orange Years: The Nickelodeon Story" on Hulu traces history of the beloved network and A&E Biography profiles WWE Legends including "Rowdy" Roddy Piper and "Macho Man" Randy Savage.