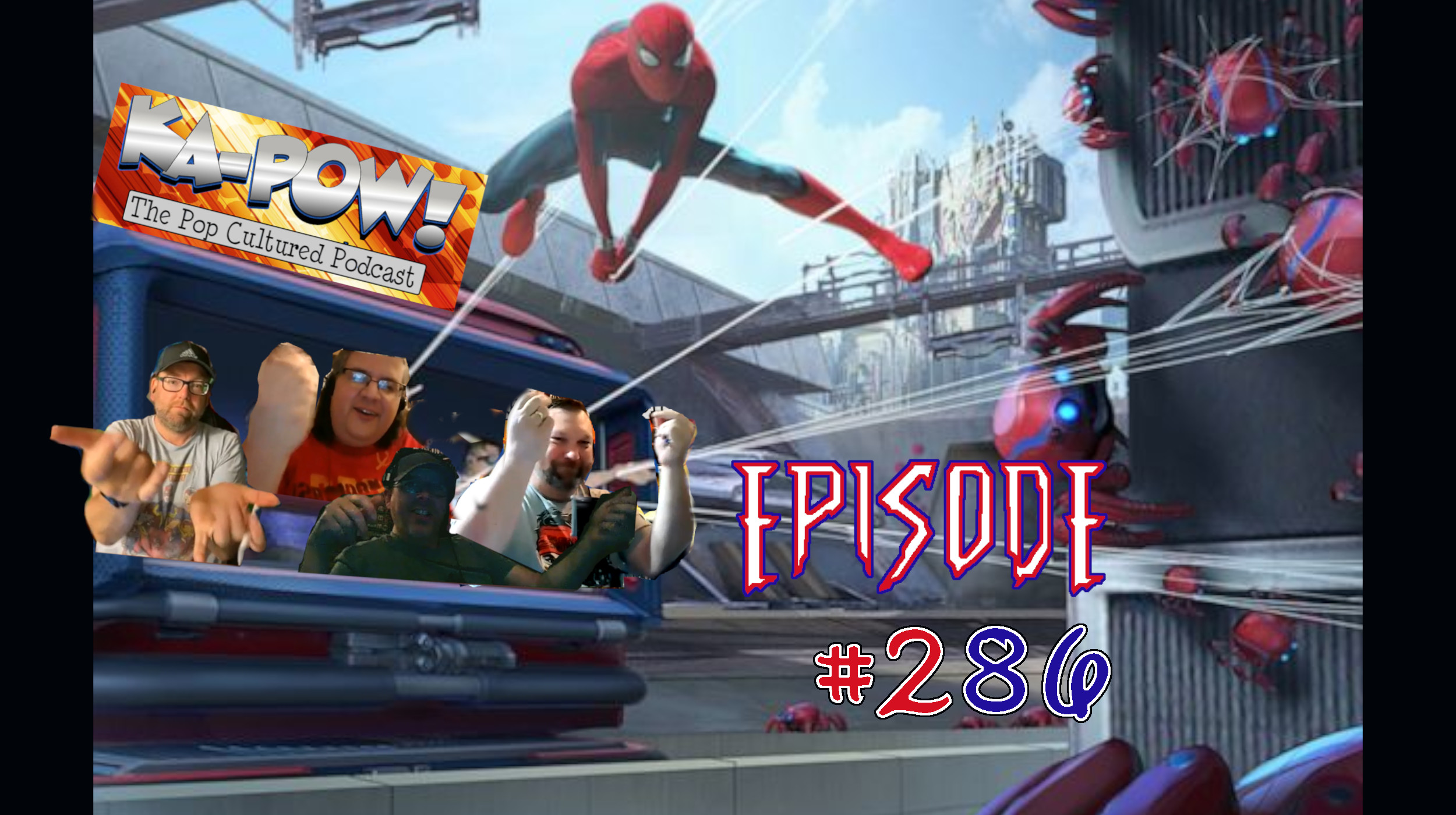 Welcome back to award-losing podcast, Ka-Pow the Pop Cultured Podcast, a long-form discussion of pointless and superficial topics which advance society in no perceptible way.  But at least we make each other laugh.  In this unnoteworthy episode, we preview the new Marvel attractions at Disneyland, review some recent movies and tackle none of the ills currently plaguing small town America.
Length - 01:27:35
Language - PG-13.  (Contains adult language.)
-
0:06:25 - DISNEY DOINGS

The long-awaited Avengers Campus opens in Disneyland and Bob Iger sells his shares of stock before leaving the company.
-
0:21:50 - CROSSING THE STREAMS

Zack Snyder returns to the zombie genre with "Army of the Dead," disaster movie "Greenland" is throwback-style fun, Taylor Sheridan's "Those Who Wish Me Dead" on HBO Max, cross-country prank film "Bad Trip," "The Woman in the Window" severely disappoints, animated anthology "Love, Death + Robots" gets a second season, Amazon Prime adds three new "Borat" specials, "Mythic Quest" succeeds when it breaks its format, "Star Wars: The Bad Batch" not the episodic format we're used to, more "Lego Masters" ups the competition, Fox's new cartoon sitcom "Housebroken," a comedic take on the Marvel U in Hulu's "M.O.D.O.K.," season five of "This is Us" continues to land powerful twists, a change in perspective for new chapter of "Master of None," AMC's "Soulmates" an overlooked gem of romantic sci-fi and the addictive reality shows "Formula 1: Drive to Survive" and "The Circle."