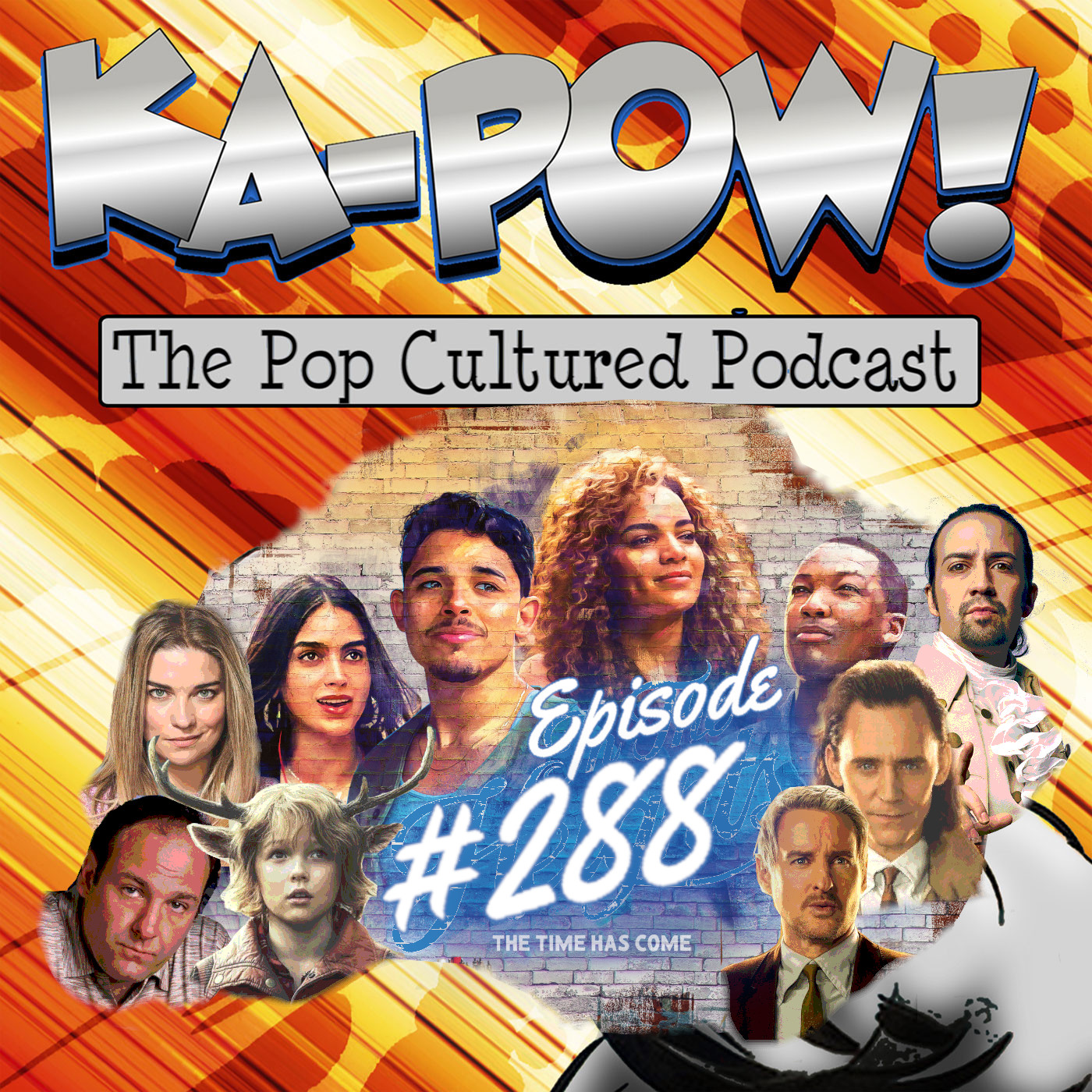 It's a jam-packed episode of Ka-Pow the Pop Cultured Podcast this week.  Not only does it contain reviews for the latest Marvel phenomenon "Loki" and the feel-good musical "In the Heights," but there are several other debuts to discuss, from all-ages animation to more decidedly adult fare, plus Nicolas Cage loses his pig, we solve our computer problems and more!
Length - 01:08:19
Language - PG-13.  (Contains mild adult language.)
-
0:11:05 - LOKI

Our first impressions of the time travel shenanigans found in episodes One and Two of the latest live-action Marvel series, "Loki."
-
0:30:33 - CROSSING THE STREAMS

"The Mighty Ducks: Game Changers" reboots the kid-friendly franchise, a dark spin on sitcom spouses on AMC's "Kevin Can F*** Himself," giving "The Sopranos" a rewatch in conjunction with a thorough episode guide, season two finally arrives for our favorite current comedy "Dave," comic book adaptation "Sweet Tooth" arrives on Netflix, "Raya and the Last Dragon" moves to the basic tier of Disney+ and HBO Max premiers Lin-Manuel Miranda's "In the Heights."