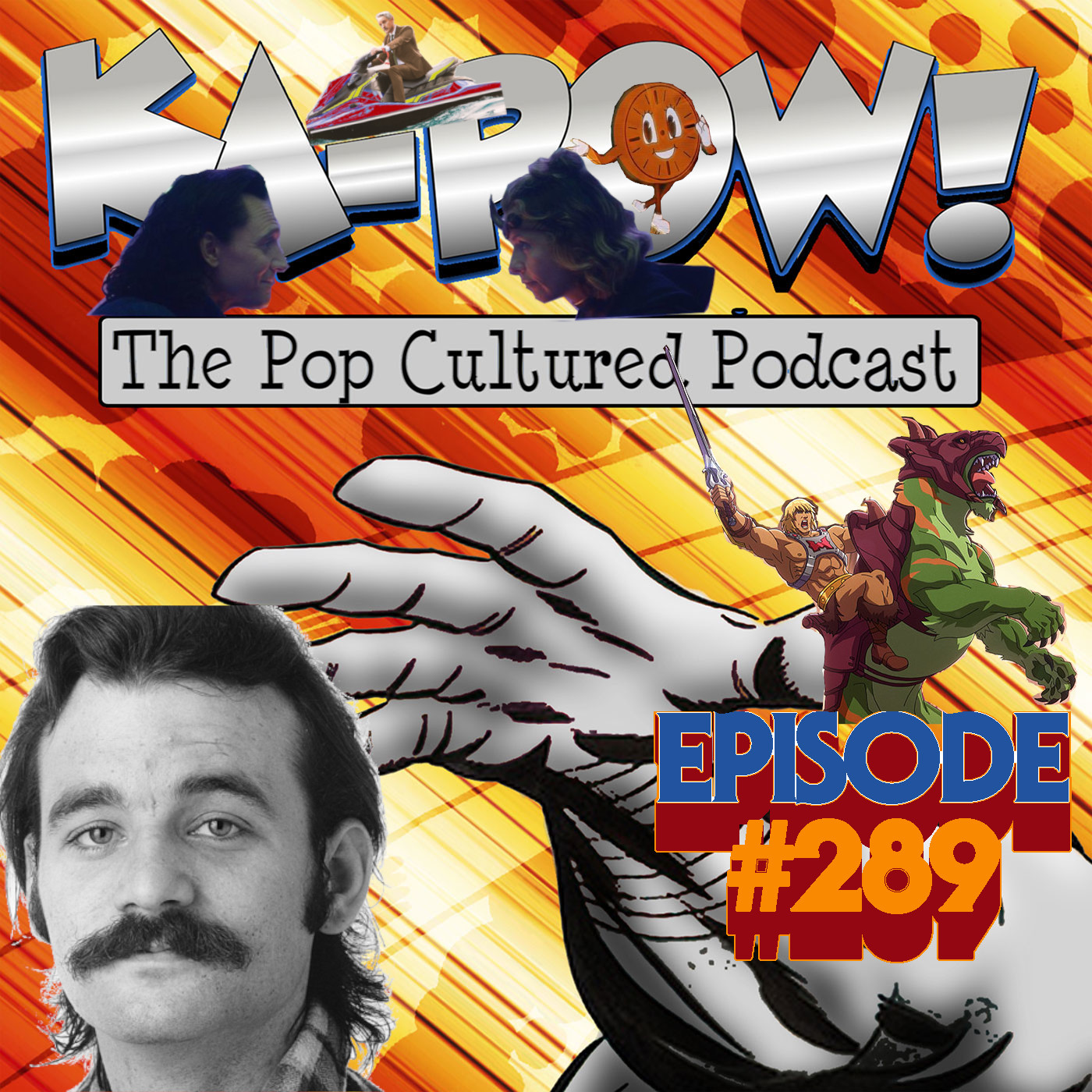 Whether you're listening to this episode of Ka-Pow the Pop Cultured Podcast in the past, present or future, there is plenty of fun to be had.  From the long-awaited return of Klemt Klatanberg to a doozy of a One Job to more Marvel-ous superhero TV from Disney+, you'll feel like it's your fake birthday.
And support the Illustrious Michael K. Easton's Kickstarter for issue #1 of "Insectakid," an all-new story from So Pro Comics co-starring our very own Ronald P. Tramp!
Length - 01:21:55
Language - PG-13.  (Contains mild adult language.)
-
0:15:53 - ONE JOB

Narrowing down the incomparable career of Bill Murray to a single defining role.
-
0:48:18 - CROSSING THE STREAMS

New trailers have us excited for Kevin Smith's animated "Masters of the Universe: Revelation," Amazon Prime's big budget sci-fi feature "The Tomorrow War," a gem from the archives of "The Chris Gethard Show" and "Conan" ends his TBS talk show after eleven years.
-
1:06:58 - LOKI

Deciding whether episodes Three and Four of Marvel's "Loki" change our initial lukewarm opinions about the Disney+ series.