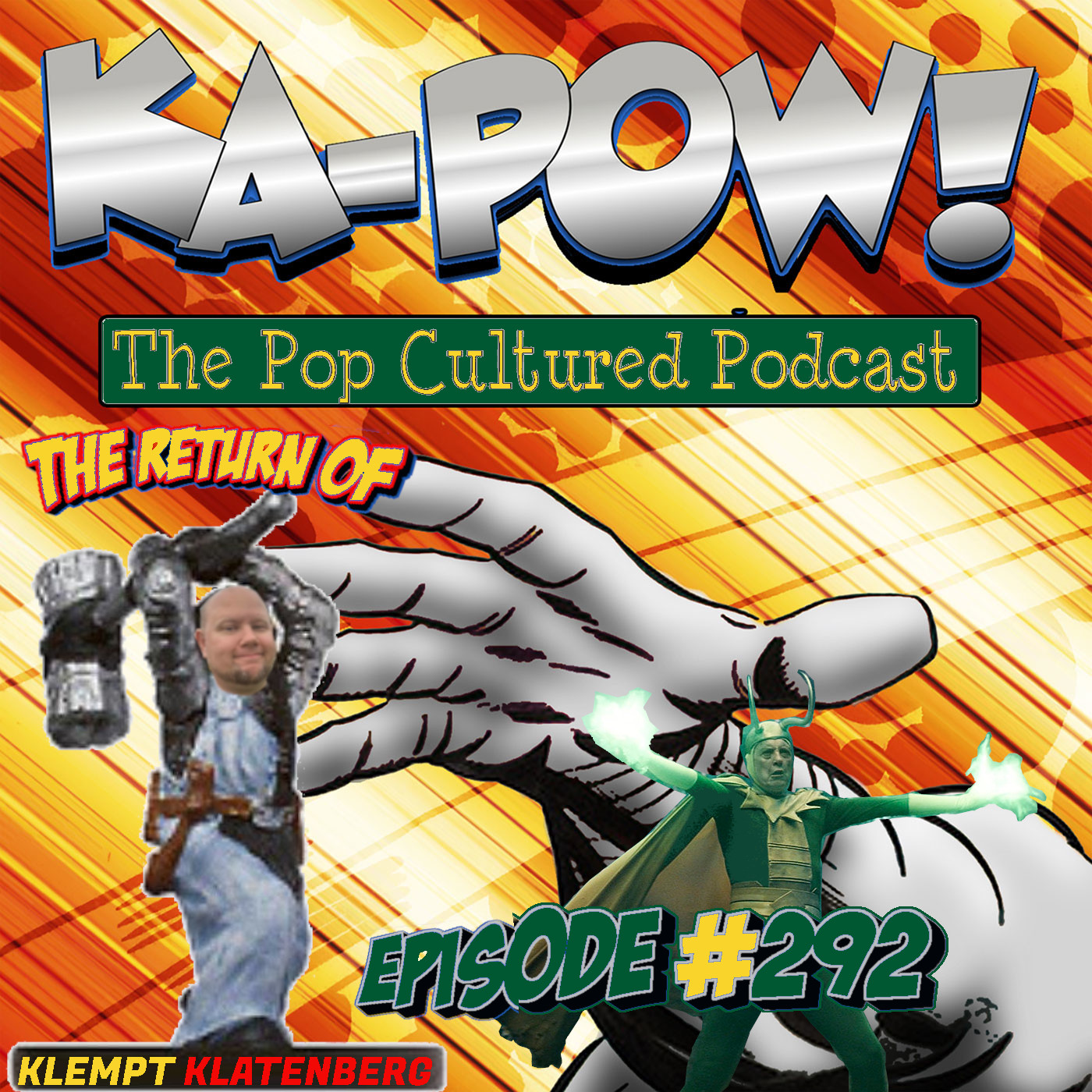 Ka-Pow the Pop Cultured Podcast is talking television this week, with the late-summer returns of some of our favorite shows and the debuts of some intriguing new ones.  We also wrap up our discussion of the inaugural season of Marvel's "Loki" and celebrate the Daniel Day Lewis of Dragon Age: the incomparable Klempt Klatenberg!
Length - 01:09:11
Language - PG-13.  (Contains mild adult language.)
-
0:09:09 - TV RECAPS & REVIEWS

More "Big Brother" access than ever before thanks to Paramount+ and Whitney's blouse, "Miracle Workers: Oregon Trail" sends its ensemble cast to the Old West, season two of subversive sketch comedy "I Think You Should Leave with Tim Robinson," "What We Do in the Shadows" spin-off "Wellington Paranormal" finds offbeat humor in the haunted corners of New Zealand, dark vacation comedy "The White Lotus" debuts on HBO, season five of "Rick and Morty" starts strong, more new episodes of game show "The Hustler," "Kevin Can F*** Himself" still searching for the right tone, CNN's docuseries "History of the Sitcom," "Monsters at Work" continues story beyond the beloved films and a rewatch of "Rescue Me."
-
0:52:05 - LOKI

Season One of the Disney+ drama concludes with a few big moments and a lot of talking across desks.