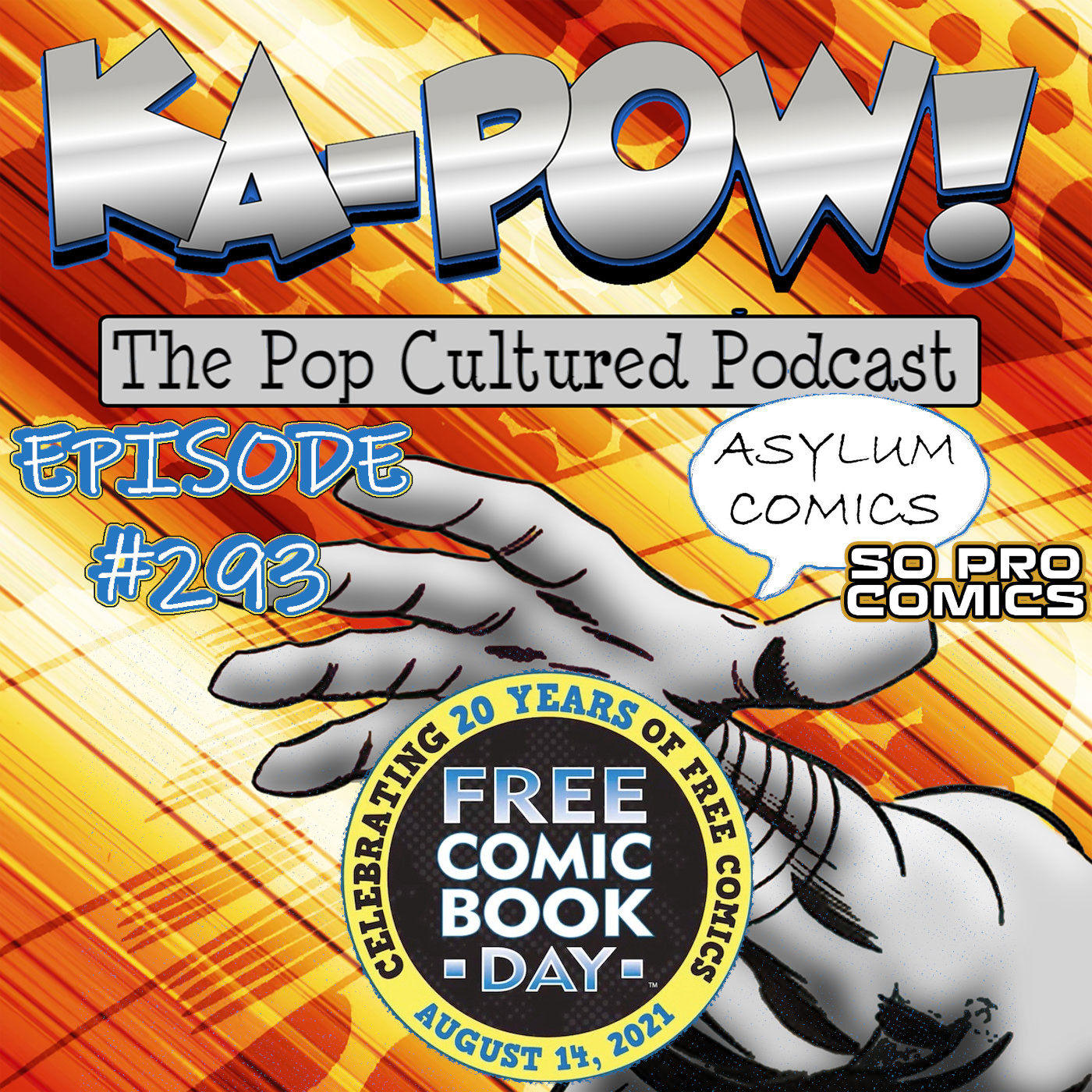 Free Comic Book Day is almost here, and Ka-Pow the Pop Cultured Podcast takes our annual look at all the goodies you can expect to find at your friendly neighborhood comic shop on August 14th.  Then stick around as we jump into the hot-button issues of the moment, from Disney lawsuits to insensitive sports mascots to the politicization of our favorite comic book characters!
Length - 00:58:56
Language - PG-13.  (Contains mild adult language.)
-
0:13:28 - COMIC BOOK NEWS

A sneak peek at this year's Free Comic Book Day releases, a new mascot for the baseball team in Cleveland, Frank Miller's controversial canceled con appearance, calls for Captain America to be "less political," the comic logos appropriated by Capitol rioters on January 6th and DC releasing books aimed at kids in Walmarts nationwide.