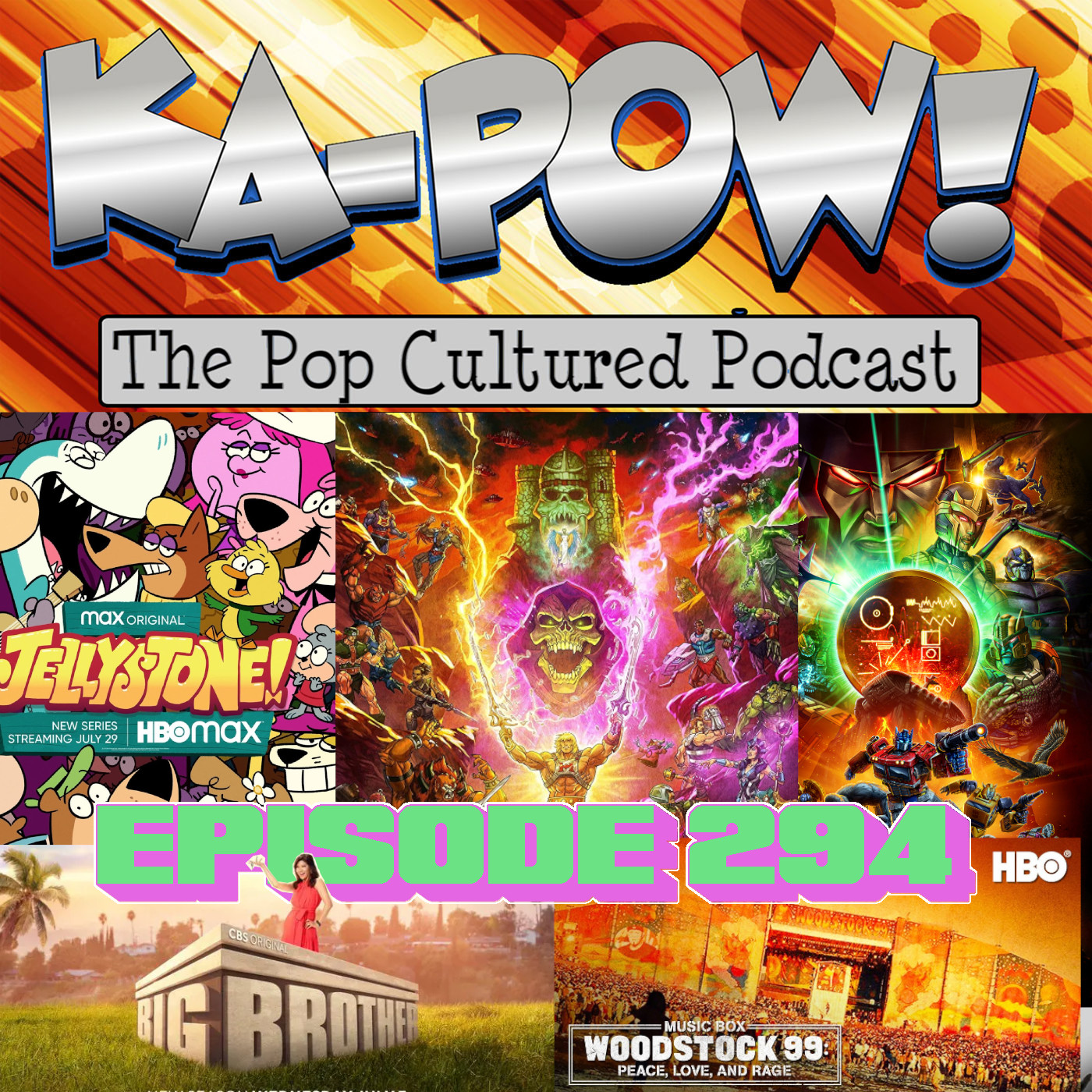 The Olympics didn't manage to preempt ALL of our favorite shows the past few weeks, so Ka-Pow the Pop Cultured Podcast is back with a TV-themed episode reviewing what's new and exciting.  From a stellar year so far from a reality-show favorite to the animated adventures of He-Man to a captivating musical documentary to bucket hats and "Beastmaster," we've got it covered!
Length - 01:14:20
Language - PG-13.  (Contains mild adult language.)
-
0:01:28 - TV RECAPS & REVIEWS

Getting invested in the latest season of "Big Brother," "Masters of the Universe: Revelation" warms our toy-loving hearts but divides fans, Hanna-Barbera characters updated for HBO Max series "Jellystone," "The Prince" mocks the British royal family, the present and future clash in "Transformers: War for Cybertron - Kingdom," a magical world of musical theater in "Schmigadoon!," "Kevin Can **** Himself" takes more chances as it ends its first season, "Mrs. Fletcher" a showcase for Kathryn Hahn, "Workin' Moms" still has something to say about juggling kids and career and the "Music Box" documentary "Woodstock 99: Peace, Love, and Rage" a fascinating time capsule of recent American history.