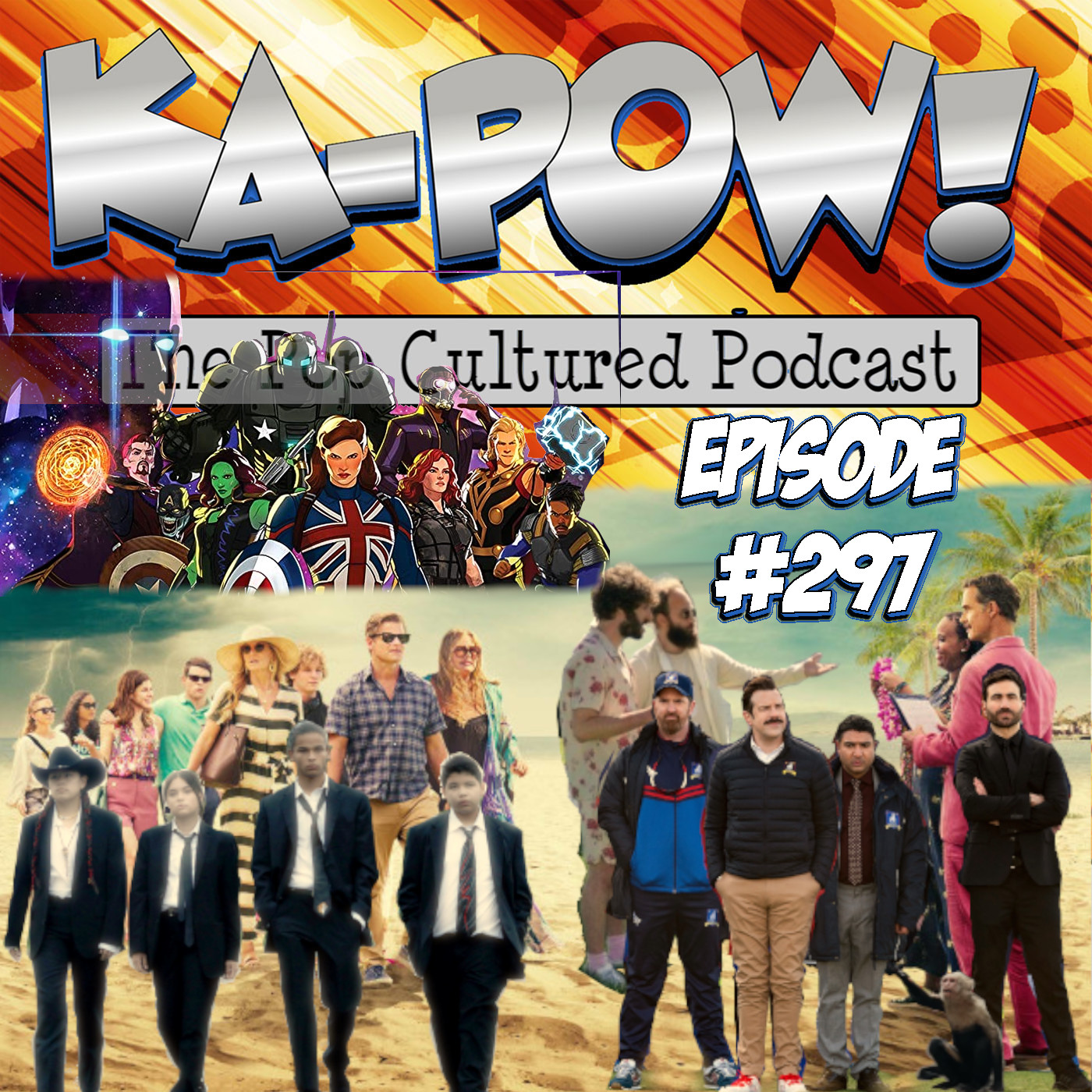 With many of our favorite summer series concluding and brand new fall premiers dropping, it's a busy time of year for television.  So trust Ka-Pow the Pop Cultured Podcast with recommendations and reviews of nothing but the best of the bunch.  We put on pants for this!
Length - 01:38:16
Language - PG-13.  (Contains adult language.)
-
0:12:20 - TV RECAPS & REVIEWS

Native cast and crew capture a specific slice of life in Hulu's "Reservation Dogs," second season of "Dave" ends on a triumphant high, "Ted Lasso" doesn't suffer the sophomore slump we feared, Joseph Gordon-Levitt stars as public school teacher "Mr. Corman," "Brooklyn 99" tackles policing problems in final episodes, nobody learns any lessons on "The White Lotus," NFL football means more "Hard Knocks," an uneven third season of "Titans" features the Scarecrow, outlandish dating show "FBoy Island," "Catch and Kill: The Podcast Tapes" docuseries chronicles the journalism behind the Harvey Weinstein scandal, Mindy Kaling mines the immigrant experience for laughs in "Never Have I Ever," "Untold: Malice at the Palace" a sports documentary about the infamous basketball brawl, "Disney Gallery: The Mandalorian" spills details about that surprise cameo, animated "What If?" tests the limits of Marvel movie continuity in fun ways, answers revealed as "Star Wars: The Bad Batch" comes to a close, The Cookout whittles down house members on "Big Brother," the final stretch of episodes begin the end of "The Walking Dead" and new entries in the Prime anthology "Modern Love."