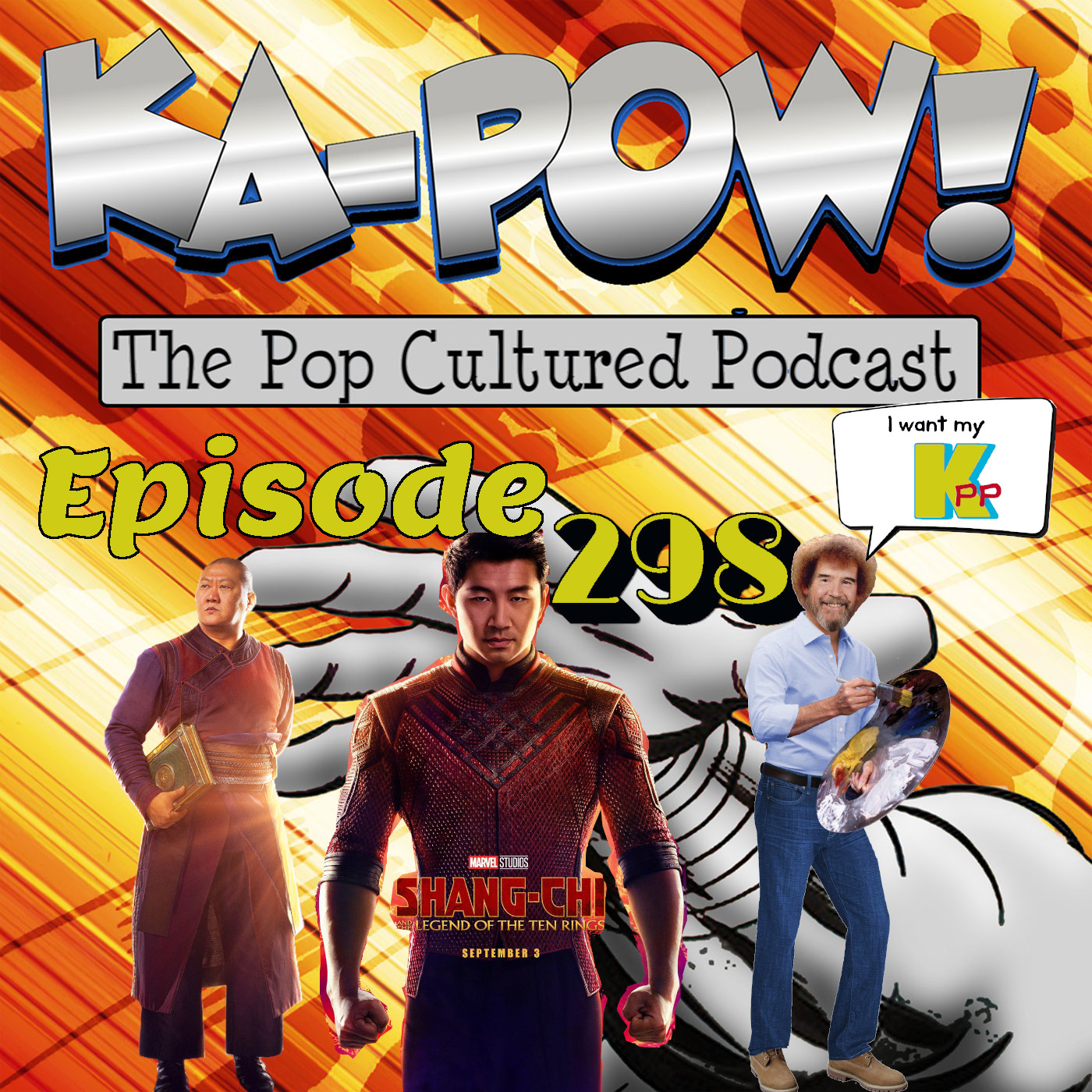 We've had a busy couple of weekends lately, with festivals, fairs, homecomings and work, work, work, but Ka-Pow the Pop Cultured Podcast couldn't let a Marvel blockbuster go by without sharing our review!  So after Cliff lets us know how he did in a bout of toy trivia against some podcasting pals and we cover a couple of recent documentaries, it's on to "Shang-Chi and the Legend of the Ten Rings."
Length - 01:23:53
Language - PG-13.  (Contains mild adult language.)
-
0:12:22 - MOVIE NEWS

"Bob Ross: Happy Accidents, Betrayal & Greed" explores the life of the beloved artist and the corporate maneuverings that stole his name, the earliest days of Music Television discussed in Biography's "I Want My MTV" and a biopic about a comic book creator's unconventional romance, "Professor Marston and the Wonder Women."
-
0:41:43 - SHANG-CHI AND THE LEGEND OF THE TEN RINGS

Marvel Studios' 25th film had another record-breaking release and we share our SPOILER-filled opinions about the mashup of martial arts fantasy and superhero origin story.