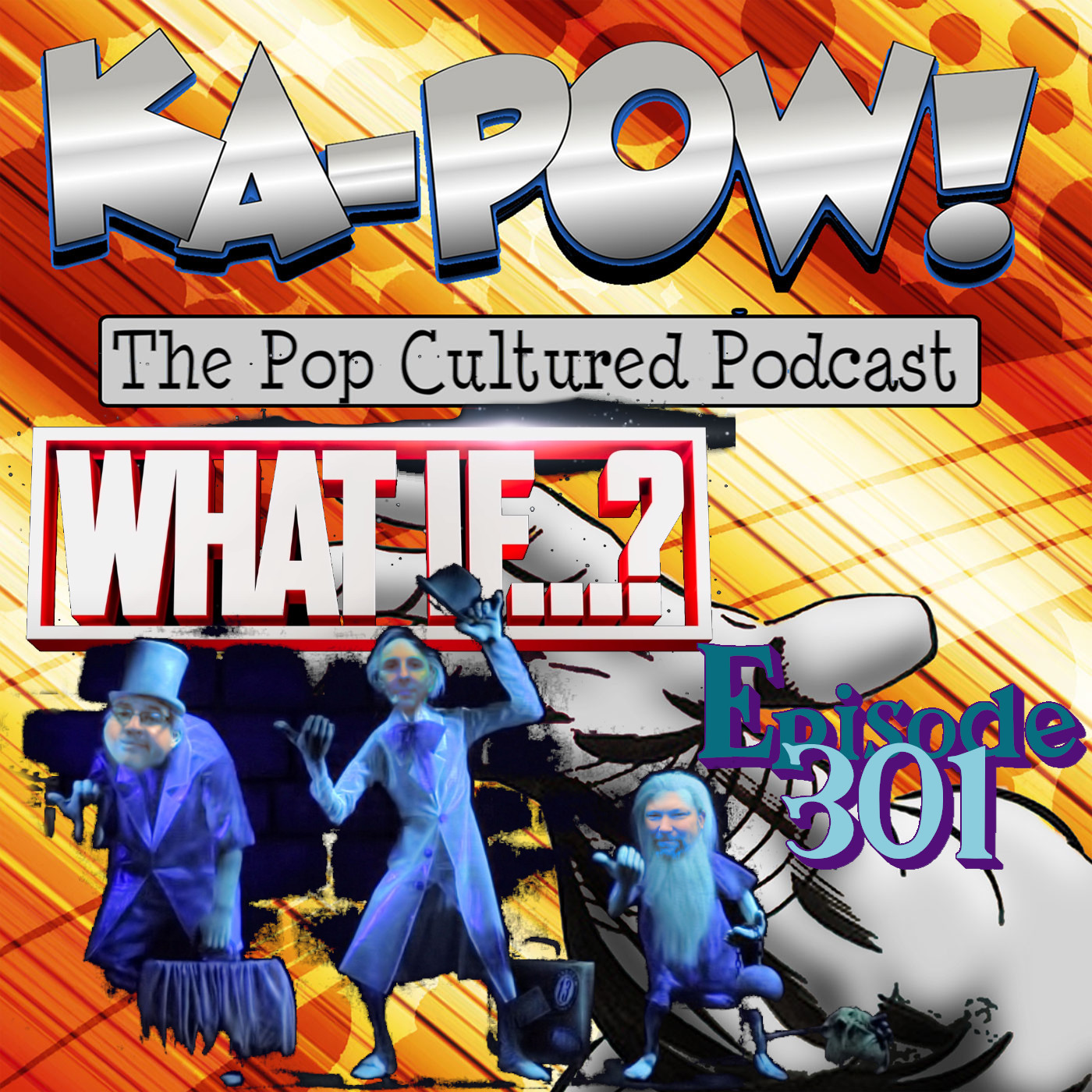 Finally on the other side of three hundred, Ka-Pow the Pop Cultured Podcast begins our next era catching up on all the fun fall television we haven't talked about in a while. 
And be sure to check out our brand new Patreon page at www.patreon.com/youdownwithkpp.  We have revamped our whole Patron system to offer more choices and more rewards.  A small monthly contribution to this labor of love gets you access to fun Patron exclusives from a vote in our polls to early access, special bonus episodes and more!
Length - 01:21:07
Language - PG-13.  (Contains mild adult language.)
-
0:02:46 - TV RECAPS & REVIEWS

"Brooklyn Nine-Nine" ends their run with a satisfyingly silly conclusion, struggling to get on the same wavelength as "Y the Last Man," AMC's Fear Fest brings back "Eli Roth's History of Horror" docuseries and more episodes of the "Creepshow" anthology, "Muppets Haunted Mansion" adds classic Muppet humor to the Halloween season, putting an anime spin on a galaxy far, far away in "Star Wars: Visions," the first batch of Marvel's "What If...?" end with a cosmic team-up, the Pixar "Dug Days" shorts on Disney+ exude charm, season two of "Ted Lasso" avoids the sophomore slump, the Netflix phenomenon "Squid Game" mixes class struggle into a familiar horror setup, "Titans" adapts Red Hood's origin for its third season and new episodes of "Love on the Spectrum" full of heartwarming positivity.