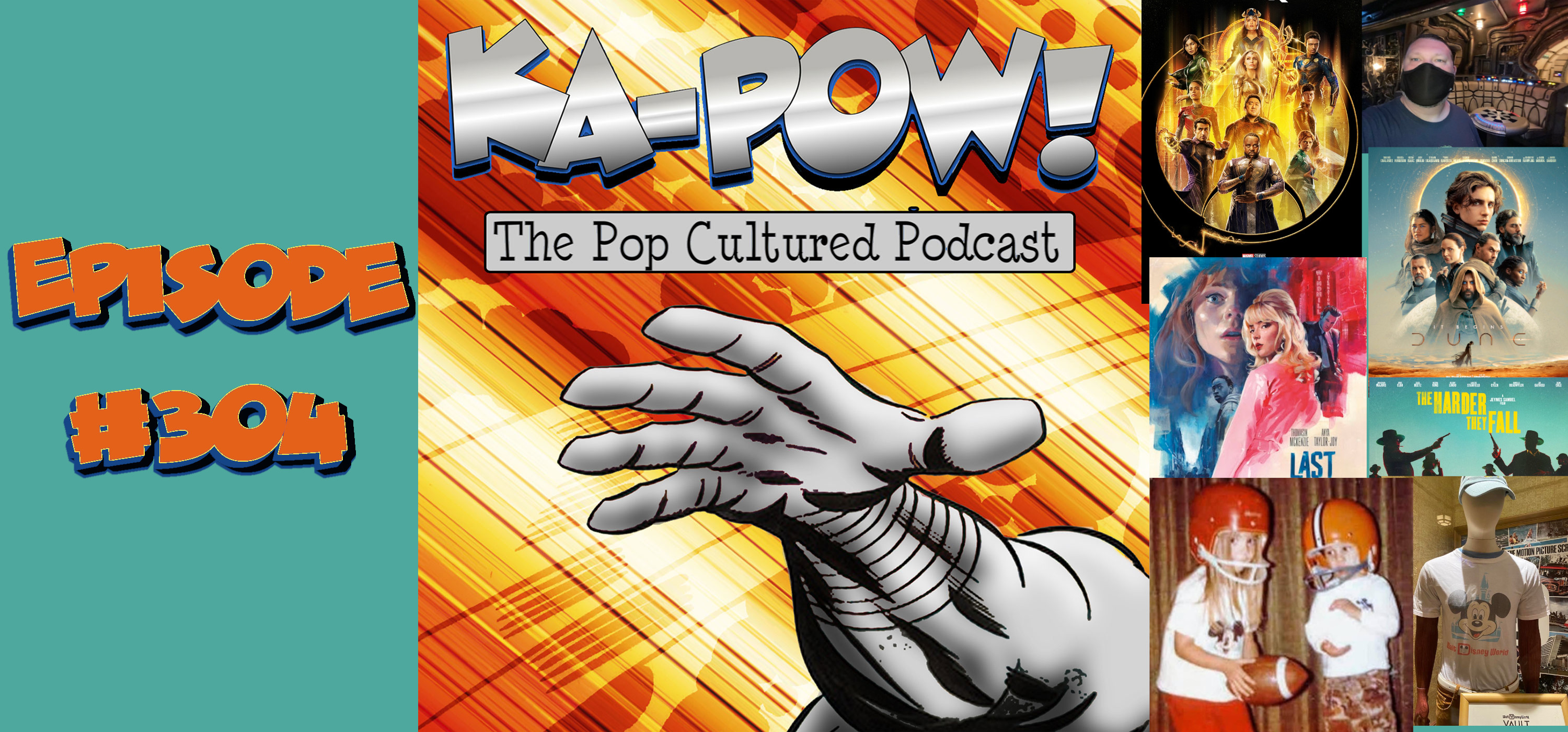 Cliff is back from Disney World (reluctantly), and has a trip report on what's happening during the 50th anniversary of the park.  And visits to the movie theater are finally happening on a more regular basis, so we have reviews and recommendations on what we've seen recently, both streaming and on the silver screen.  So keep your hands and feet inside the ride at all times, because Ka-Pow the Pop Cultured Podcast is ready for takeoff!
Length - 01:05:28
Language - PG-13.  (Contains mild adult language.)
-
0:24:30 - MOVIE NEWS

Initial thoughts on Marvel's cosmic-scale ensemble piece "Eternals," the long-awaited adaptation of sci-fi classic "Dune," "Last Night in Soho" presents the dark shadows behind the swinging sixties, Daniel Craig's final outing as Bond in "No Time to Die," watching the film version after reading Shirley Jackson's "The Haunting of Hill House," the Netflix western "The Harder They Fall" has an all-star cast and DC Fandome event drops new trailers, teasers and concept art.