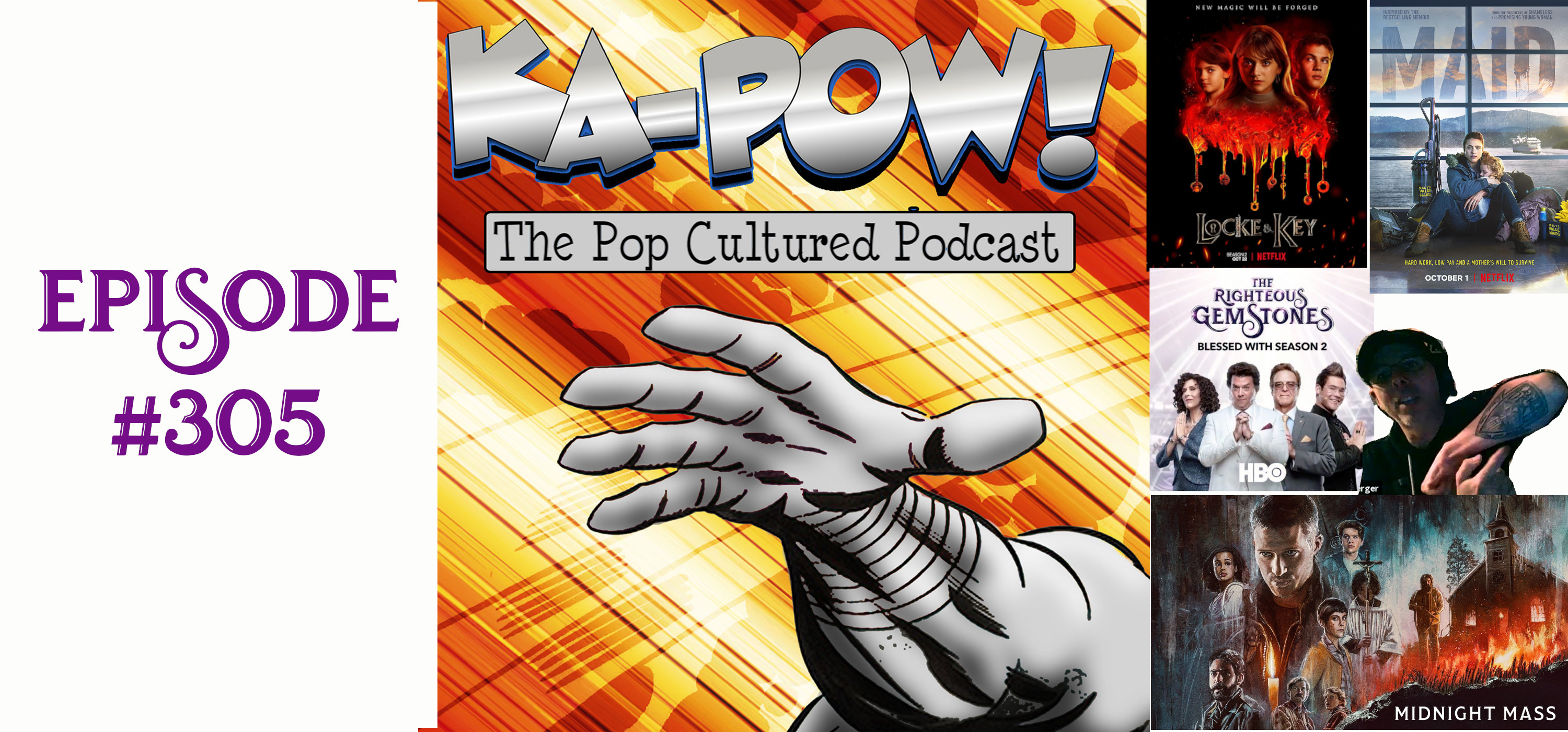 We kick things off this week with the tale of Seth commemorating a milestone by getting his first tattoo, then we explore some promising recent television that's just getting started (and one already canceled), catch up on a few old favorites and then dissect how an expertly crafted horror story can affect us by pushing the right deep-seated psychological buttons.  So enjoy a little Ka-Pow the Pop Cultured Podcast now, before we get too popular and inevitably K-P-Peter out.
Length - 01:33:53
Language - PG-13.  (Contains mild adult language.)
-
0:17:33 - TV RECAPS & REVIEWS

A year late to "The Haunting of Bly Manor," the second season of Netflix's "Locke & Key," "Y the Last Man" canceled on the verge of becoming interesting, "Maid" shines the spotlight on America's underclass, more "The Righteous Gemstones" on the way, "Awkwafina is Nora From Queens" grows more sure of itself as a sitcom, some bold moves leading up to the season finale of "What We Do in the Shadows," a new cast adds a different flavor to "Love Life," Eclipso and The Shade stir up trouble in "Stargirl: Summer School" and "DC's Legends of Tomorrow" brings back classic cast members for its 100th episode.
-
1:04:50 - MIDNIGHT MASS

A SPOILER-steeped discussion digging into Mike Flanagan's incredible religion-infused limited horror series, "Midnight Mass" and what it might be trying to say about our current existence.