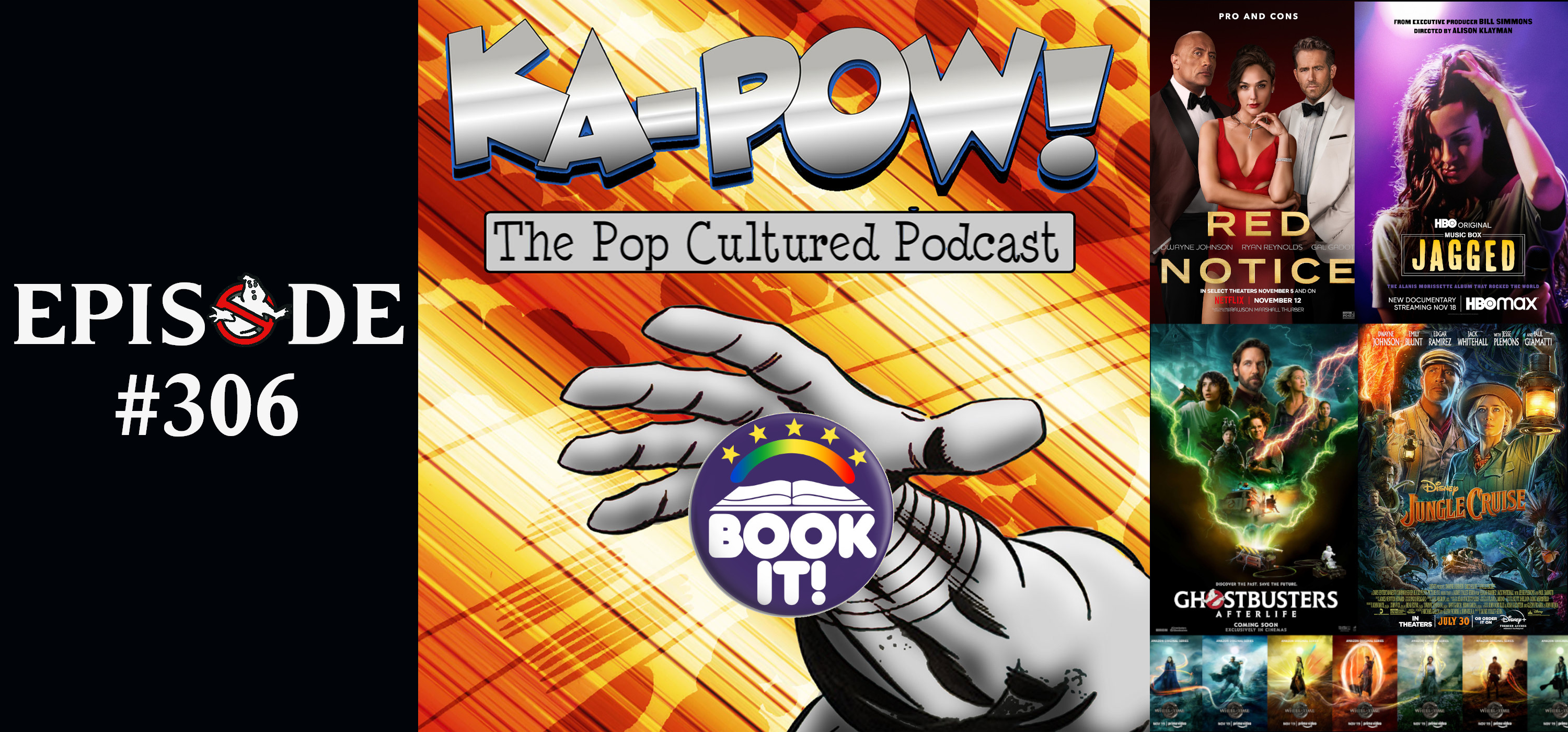 Good news!  Ka-Pow the Pop Cultured Podcast has a lot of entertaining stuff to talk about this week, including a field trip to Columbus to a retro toy Mecca, new movies both streaming and on the big screen, a stack of essential reading to add to your library and some recent television worth getting excited about.  You can Book It!
Length - 01:25:58
Language - PG-13.  (Contains some adult language.)
-
0:15:40 - MOVIE NEWS

A few further non-spoilery thoughts on Marvel's "Eternals," "Ghostbusters: Afterlife" a fun nostalgic experience, the star-studded "Red Notice" a globe-trotting Netflix adventure, "Music Box: Jagged" documentary takes a closer look at Alanis Morissette's breakout album, Tom Hanks in the post-apocalyptic drama "Finch" for Apple TV+, "Jungle Cruise" arrives on Disney+ and avoiding the "Spider-Man: No Way Home" trailer.
-
0:48:25 - TV RECAPS & REVIEWS

Reading "The Wheel of Time" to prep for the new Amazon Prime series, grown-up kid detectives star in Ed Brubaker and Marcos Martin's "Friday" graphic novel, Matt Fraction and David Aja's definitive "Hawkeye" tale influences the new show, "All of the Marvels" provides a road map to the entire history of a comic universe, "Young Justice: Phantoms" tackles real-world issues, a Taco Bell commercial features two "Saga" cosplayers for some reason, series finale of "Supergirl" makes a bold statement about becoming your authentic self and a second season of "Tiger King" is not what the world needs right now.