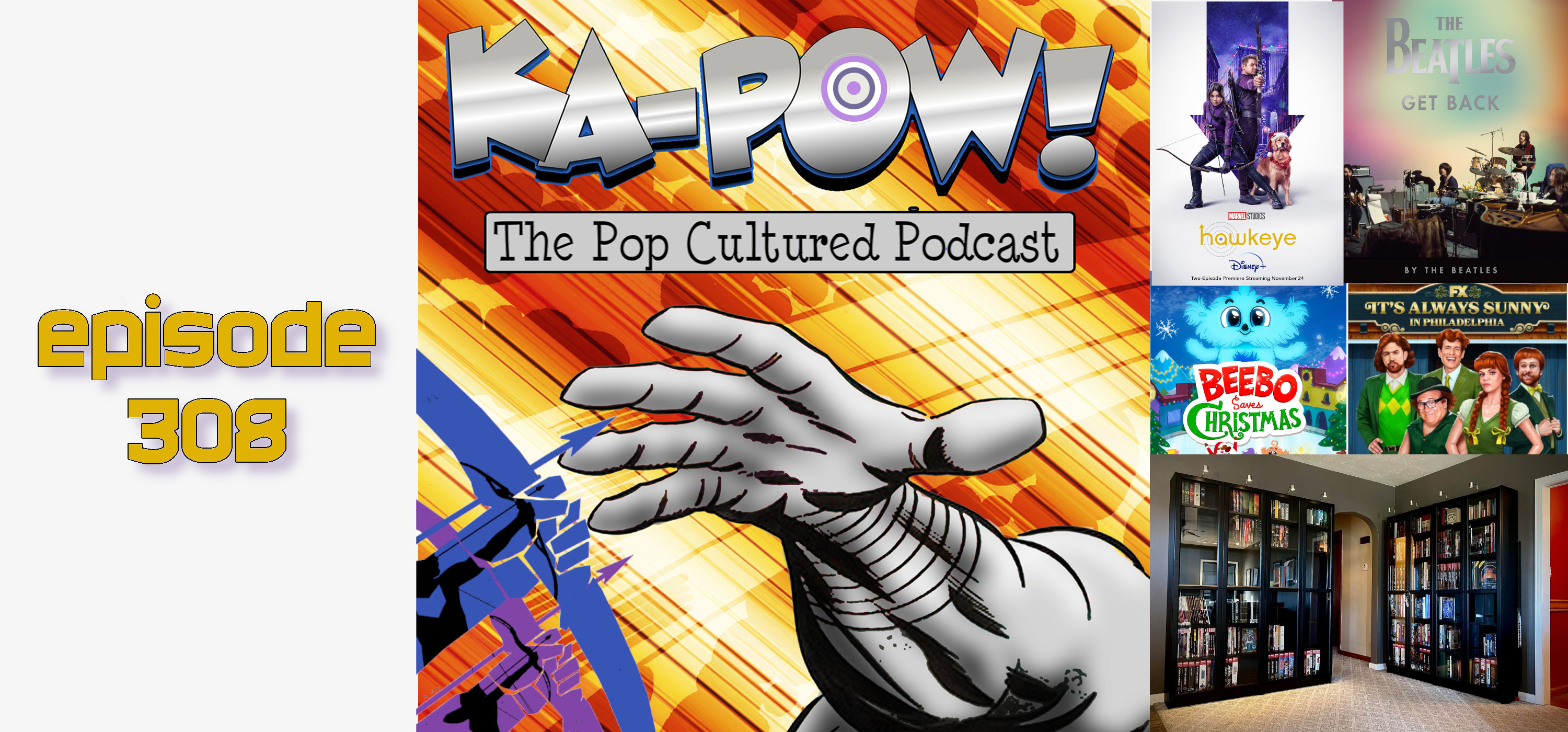 It's Christmas time, bro!  Ka-Pow the Pop Cultured Podcast has decked our halls with some new IKEA bookshelves, taken our long winter's naps and now we're ready for some festive TV to get us in the holiday spirit.  Luckily we've got "Hawkeye," an animated superhero spinoff, the worst people in Philadelphia and The Beatles to give us hours and hours and hours and hours (and hours) of joy.
Length - 01:09:18
Language - PG-13.  (Contains mild adult language.)
-
0:14:30 - HAWKEYE

Our SPOILER-ific reactions to the first three episodes of the latest Marvel TV series on Disney+, we're talking Hawkguy, bro!
-
0:42:20 - TV RECAPS & REVIEWS

Spending several candid hours with the lads in "The Beatles: Get Back" documentary, "It's Always Sunny in Philadelphia" breaks the record for television's longest running live-action comedy and the CW-verse's "Beebo Saves Christmas" becomes the most confounding holiday special of the season.