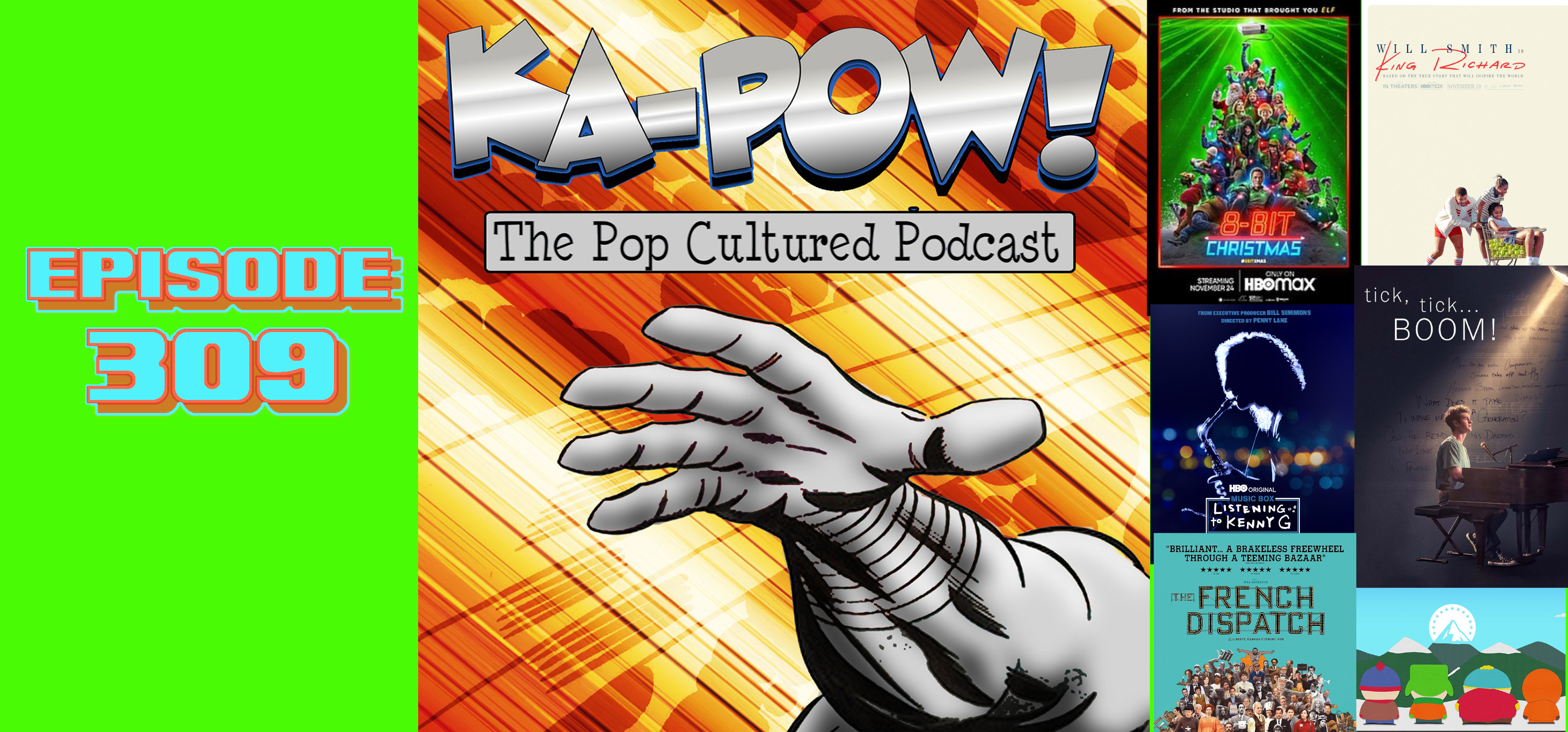 As the year winds down, the quality of movies goes up and Ka-Pow the Pop Cultured Podcast has been catching as many fantastic films as possible.  Both at the cinemas and streaming at home, we have reviews and recommendations on ways to spend your upcoming winter nights.
Length - 01:26:50
Language - PG-13.  (Contains mild adult language.)
-
0:06:50 - MOVIE NEWS

Family film "8-Bit Christmas" adds 80s nostalgia to the holidays, Will Smith's "King Richard" a tennis biopic about the legendary Williams family, two new HBO "Music Box" documentaries "DMX: Don't Try to Understand" and "Listening to Kenny G," Paramount+'s "South Park: Post COVID" flashes forward to the kids' future, Nicolas Cage drama "Pig" arrives on Hulu, "Tick, Tick... Boom!" a celebration of Broadway dreams from Lin-Manuel Miranda, arthouse Western "The Power of the Dog" features a bravura performance from Benedict Cumberbatch, a trip to Columbus to catch Wes Anderson's "The French Dispatch," SPOILER-y reactions to that unexpected cameo in "The Eternals," Netflix drops part two of "Masters of the Universe: Revelation" and the video game adaptation "Arcane: League of Legends" and a Youtube personality creates a real-life Squid Game.