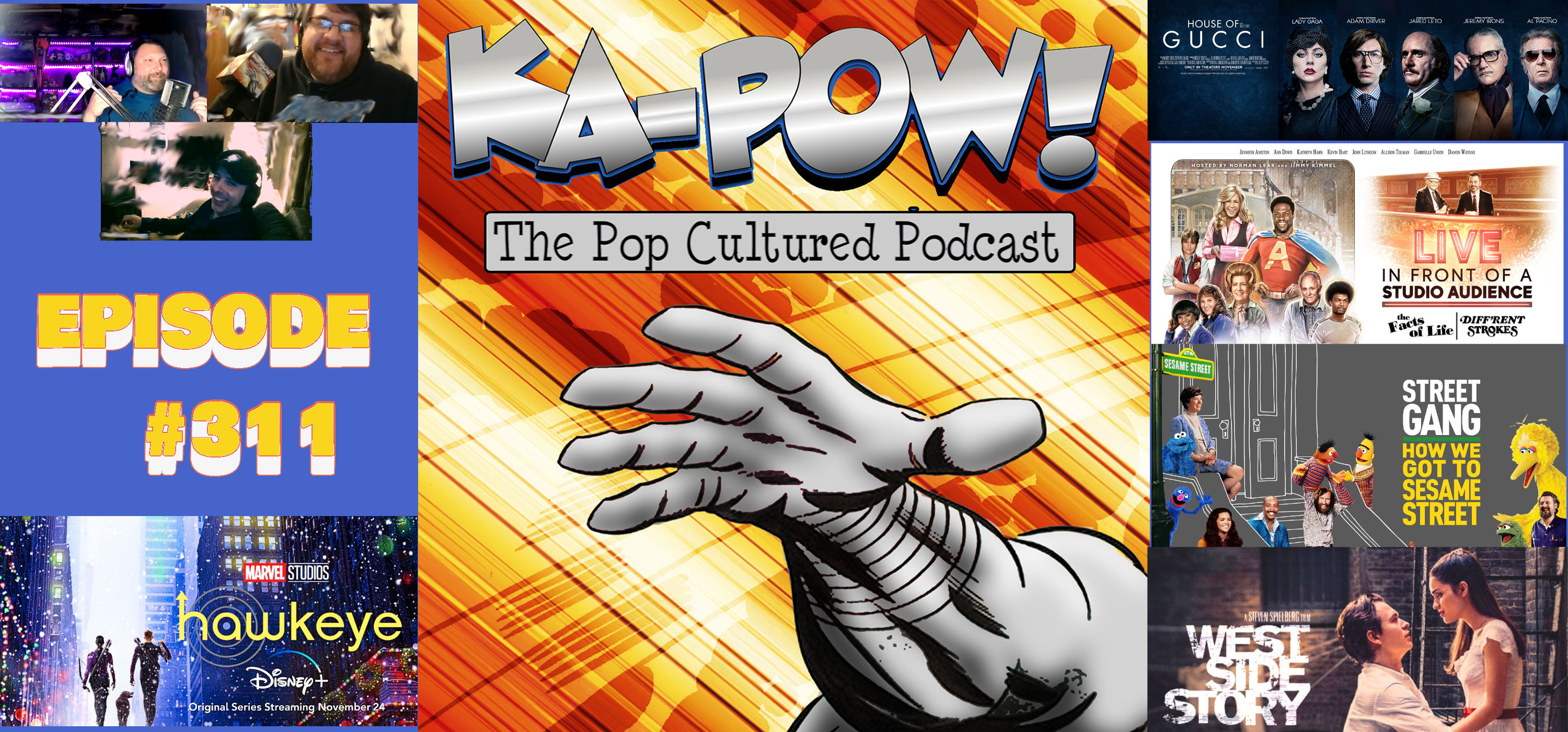 Happy New Year!  For our final episode of 2021 Ka-Pow the Pop Cultured Podcast catches up on some of the television and film that has been entertaining us this holiday season, including another in-depth discussion of Marvel's festive limited series "Hawkeye."
Length - 01:26:37
Language - PG-13.  (Contains adult language.)
-
0:03:18 - MOVIE NEWS

The star-studded biopic "House of Gucci" from Ridley Scott, a modern take on the classic musical "West Side Story" and "Street Gang: How We Got to Sesame Street" sheds light on the creation of the revolutionary children's show.
-
0:34:50 - TV RECAPS & REVIEWS

"Live in Front of a Studio Audience" restages vintage episodes of "The Facts of Life" and "Diff'rent Strokes," sitcom "American Auto" from the creator of "Superstore," the second and final season of "Pen15," an in-season version of HBO's "Hard Knocks," "Succession" continues its masterful run, working-class story "Maid" connects with viewers and historical drama about famed Russian ruler "The Great."
-
1:01:55 - HAWKEYE

Our final thoughts and predictions before the finale of the Christmas-themed Marvel series includes SPOILERS for episodes 4 and 5.