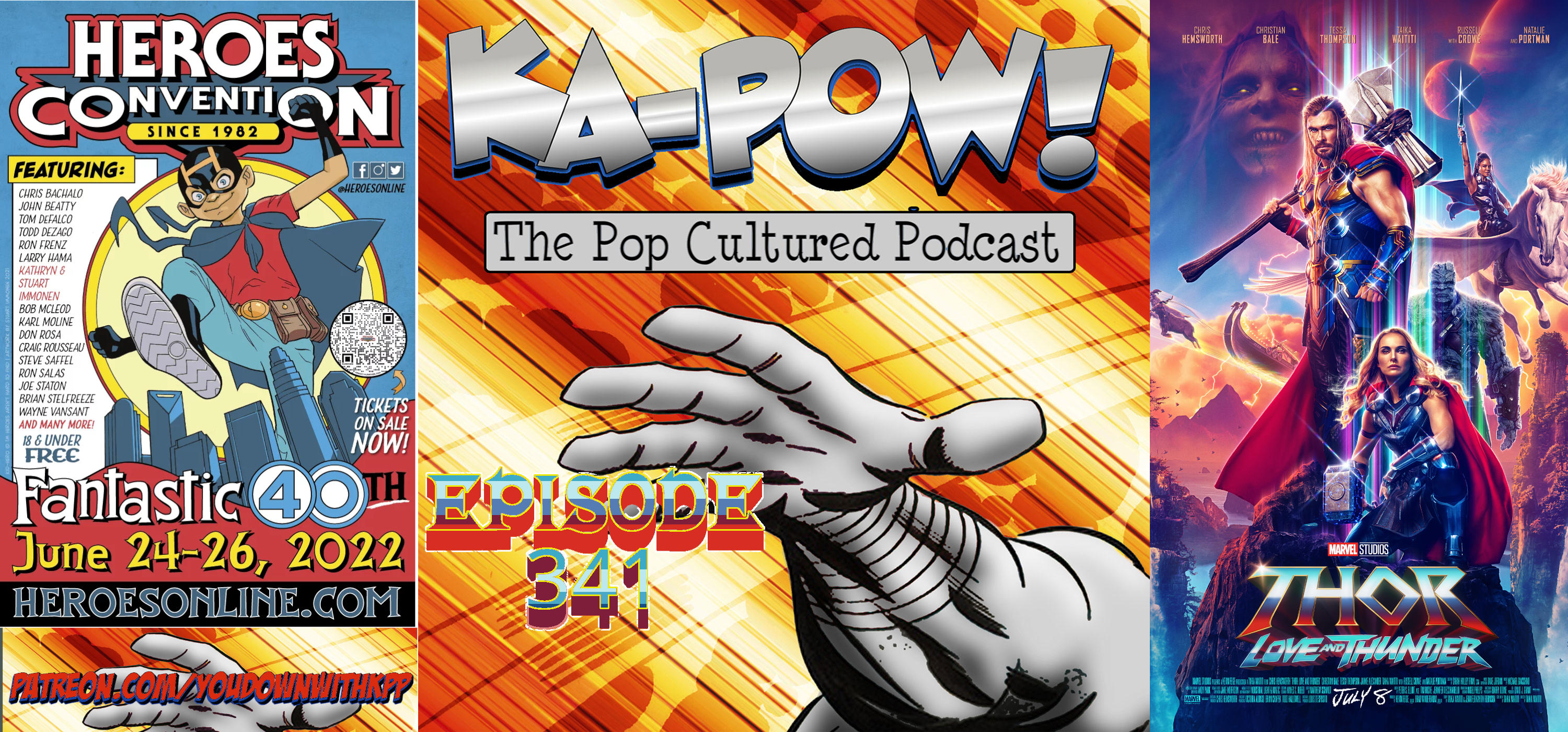 Our latest episode of Ka-Pow the Pop Cultured Podcast involves two epic tales.  In the first, Seth recounts his recent journey to one of the best comic conventions in the country, Heroes Con in Charlotte, North Carolina and the multitude of legends he was able to rub elbows with.  And then we spend the rest of the show reviewing Marvel's space viking action comedy, "Thor: Love & Thunder!"
Length - 01:14:58
Language - PG-13.  (Contains adult language.)
-
0:29:10 - THOR: LOVE & THUNDER

Our SPOILER-heavy thoughts on Taika Waititi's second superhero spectacle, how the villainous Gorr compares to his comic book counterpart and whether we need a concrete "plan" for where the MCU is heading to enjoy these things or not.